Marisol Casado, ITU president and IOC member, will receive the 2019 Olympic Values ​​award
Marisol Casado has been a member of the Olympic Committee since the year 2000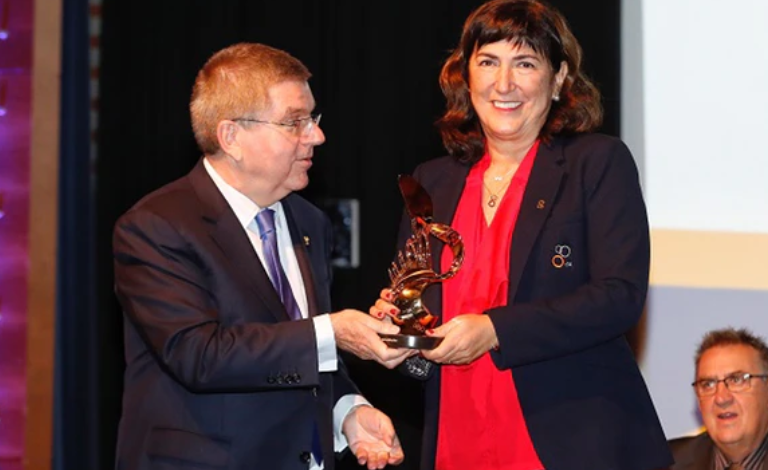 The president of the Spanish Olympic Committee has announced that Marisol Married, ITU president and IOC member, will receive the 2019 Olympic Values ​​award for his work and contribution with the Olympic movement worldwide, particularly in Spain.
Marisol Casado has been a member of the Olympic Committee since 2000, although it was also from 1992 to 1994 and received the Olympic Order in 2010.
Born in Madrid in 1956, Casado was elected a member of the IOC in 2010 and is currentlyd member of five Commissions of the IOC.
Woman and Sport (2014 until today), Public Relations and Social Development through Sports (2015-until today), Evaluation for the XXXIII Games Olympiad in 2024 (2016-2017), Olympic Solidarity (2017 until today) and Olympiad Coordinator of the XXXIII Games in Paris 2024 (2017 until today).
Noya, Mola, Raña and Alarza also awarded
The Executive Committee of the Spanish Olympic Committee unanimously agreed to reward the three best Spanish triathletes of all time; Javier Gómez Noya, Mario Mola e Ivan Raña at its annual gala, which will take place in Madrid on December 11.
Javier Gómez Noya is a five-time ITU World Champion, while Iván Raña was the first Spanish to win a world title. Both will receive the 2019 Olympic Order, while Mario Mola, triple World Champion, will receive the Featured Athlete Award 2019
Also Fernando Alarza you will receive the bronze medal at sporting merit