Markt and Lisbygd, champions of the 4 Stage MTB Race Lanzarote 2022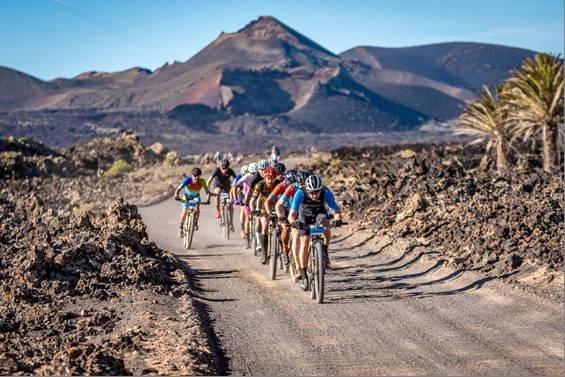 Yesterday, the runners faced the most demanding challenge of this event: more than 80 kilometers and 1.700 meters of elevation gain, with ten kilometers of constant ascent, have configured the last day of this year's edition.
The queen stage has taken her Karl Markt, who managed to leave Víctor Manuel Fernández behind in the final part after both bikers opened a gap in the race. The Austrian led the Spaniard at the finish line by 2 minutes and 3 seconds, with Ismael Ventura in third position.
In the female category, Ann-Dorthe Lisbygd got a great victory in the goal of Club La Santa. The Danish did not slow down during the last day and has taken a well-deserved victory.
It should be noted that both the Dutch resident in Lanzarote Kortekaas and the Swiss Luetzelschwab never threw in the towel and kept up their fight to try to reach Lisbygd at some point.
First test of the 2022 Club La Santa calendar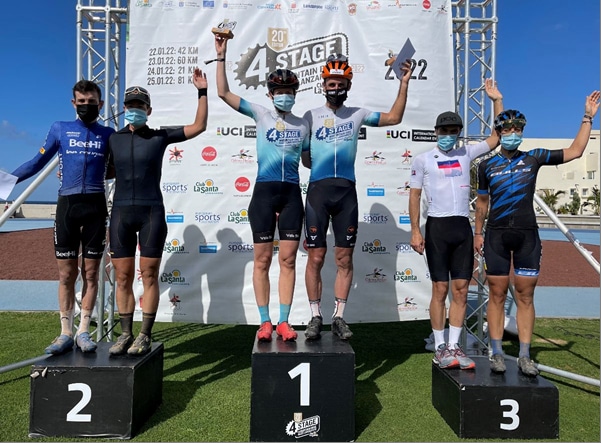 Karl Markt and Ann-Dorthe Lisbygd have been the main protagonists of the race and they take home the victory after four days of hard work.
Both have dominated this 4 Stage MTB Race Lanzarote and have led the classification of their respective categories from start to finish. The Austrian has also achieved a full number of stage victories, while the Danish has won three of the four disputed.
Like every year, all the participants have given their best. Each day of competition was more complicated than the previous one, not only because of the accumulated fatigue, but also because of the progressive increase in the hardness of the stages.
The best Spanish
Among the Spanish participants, they highlighted Victor Manuel Fernandez, who was on the podium in all four stages and finished second overall, and Ismael Ventura, with two second places.
In the female category, Lourdes Bethencourt She was ninth overall in the final. Among the Canarian participants, Manuel de León from Tenerife did a great test and finished in fourth position in the general classification.
As has already happened in all the events organized by Club La Santa since last year, the strict protocol devised by the organization and approved by the competent authorities helped the test to take place within absolute normality.
411 participating
411 athletes ventured into this tough challenge, cycling through the unique and spectacular landscapes of Lanzarote, while testing their endurance.
In addition to the participants, the celebration of the 4 Stage MTB Race Lanzarote, which has mobilized more than 150 people including organizers, volunteers and security, keeps Lanzarote and the Canary Islands in a position of reference in the international sports scene.
PODIUM MALE CATEGORY
Karl Markt (AUT) 07:46:22
Victor Manuel Fernandez (ESP) +02:49
Ismael Ventura (ESP) +07:20
FEMALE CATEGORY PODIUM
Ann-Dorthe Lisbygd (DK) 08:53:14
Irina Luetzelschwab (SUI) +18:46
Tessa Kortekaas (NL) +23:05