More than 1.000 registered in the MTRI Valencia
The Mediterranean Triathlon circuit will be the first test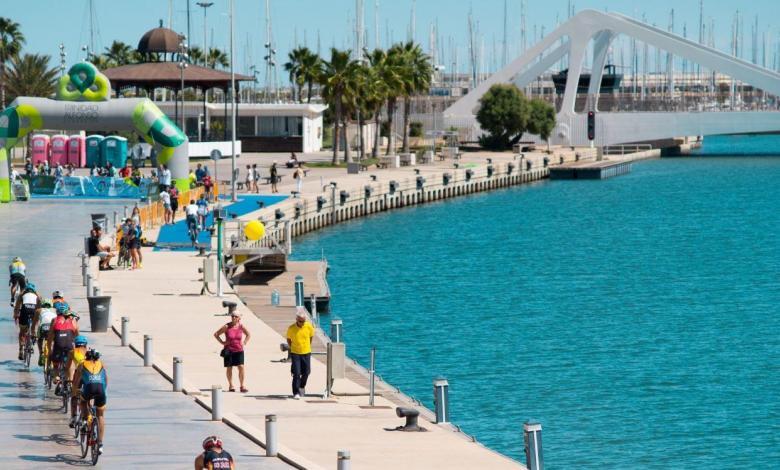 El Mediterranean Triathlon It is a popular circuit, which was born with the clear objective of promoting triathlon in the Valencian Community.
It has three distances, Olympic, Sprint and Supersprint, in addition to a School Aquathlon putting the three capitals.
This year, the city of Valencia will host a new edition of May 1, 2 and 3

MTRI Valencia.
In 2020, in addition to the popular tests, the Triathlon World Cup and the Olympic Classification test of mixed relays.
The mixed relay test was going to be held in China, but for the Coronavirus, the ITU has decided to hold it in Valencia.
The second will be MTRI Castellon on July 4 and 5 and the circuit will end with MTRI Alicante the 26 and 27 for September.
Registration 3x3x3
The organization offers a fdifferent ormato to enroll in all tests of the circuit in an easy and economical way.
With the 3x3x3 format, triathletes can register for the 3 races in Super Sprint, Sprint or Olympic format.
They can also choose to participate in a distance in each race of the circuit: Valencia (Super Sprint), Castellón (Sprint) and Alicante (Olympic).
This modality of joint participation has a special classification. The final podium will be delivered at the last appointment in Alicante.
You can know more about this format in this articulo that we published a few days ago
Mediterranean Calendar 2020 Triathlon
1st- MTRI Valencia (May 1, 2 and 3)
2nd- MTRI Castellón (July 4 and 5)
3rd- MTRI Alicante (September 26 and 27)
Further information: http://www.mediterraneatriatlon.com/