Triathlon News
More than 2.400 participants in national Sprint Triathlon and 2019 Aquatlon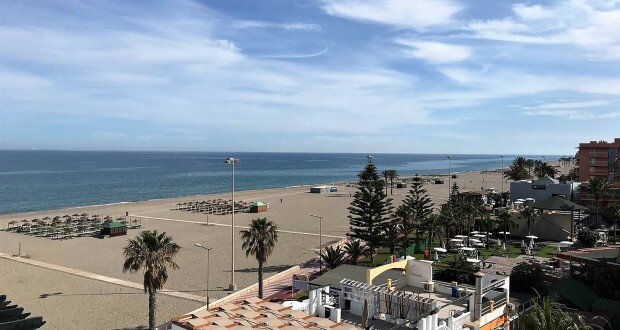 The Sprint Triathlon Spanish Championships, on Saturday 8 of June, and Aquathlon, on 9 Sunday in June, in Roquetas de Mar, they have passed the 2.400 registrations and become a reference for the Spanish Triathlon Federation as the largest number of participants in the history of both competitions, who previously visited such consolidated venues and with experience in this sport such as Banyoles, Águilas, Pontevedra or Altafulla.
The attractiveness and pull of the Almerian town as a sporting destination is accredited and will be noticed in the days before the championship, and even the whole week with athletes, technicians and companions who will remain in the area after participating in the National Triathlon Cros and Duathlon Cros celebrated in Mar de Pulpí the 1 and 2 in June.
Andalusia will be the Spanish autonomous community that contributes more sports, exceeding half a thousand, but around the 80% participation in the championships will come from other regions. The presence in the lists of almost 400 athletes from the Valencian Community, more than 300 from Madrid, almost 200 from Castilla La Mancha or Galicia, and more than a hundred from Murcia or Catalonia stand out.
There will also be representation of triathletes from Aragon, Asturias, Balearic Islands, Canary Islands, Cantabria, Castilla y León, Basque Country, Extremadura, Navarra, La Rioja and Melilla. 755 women have entered the different categories of the Sprint and Acuatlon Triathlon competitions, and over 1600 men.
Saturday 8 of June Spanish Triathlon Championship
The 8 Saturday in June will be held on Spanish Triathlon Championship in Sprint distance, with 750 m travels. of swimming, 20 kilometers of cycling and 5 kilometers of running on foot for the elite and sub-23 categories.
Participants in Age Groups and junior category will have identical swim and race segments, and will make 2 more kilometers in cycling, while the cadet participants will do 750 m. of swimming, 10 kilometers of cycling and 2'5 kilometers in the final race on foot. The competitions will start at 10 h. and they will continue uninterrupted until the 21: 30 h.
All the information: https://bit.ly/2VOleCu
Sunday 9 of June Spanish Aquathlon Championship,
The 9 Sunday in June will take place on Aquathlon Spanish Championship, with a distance of 1 kilometer of swimming and 5 kilometers of running race for the elite, junior, sub-23 and Age Groups; and 500 meters of swimming and 5 kilometers of running on foot for cadets and paratriathletes.
The competitions will start at 10 h. and will continue until the 13 h, when the last weekend award ceremony is scheduled. More information: https://bit.ly/2IWTHNh
Source: FETRI
You may also be interested in this