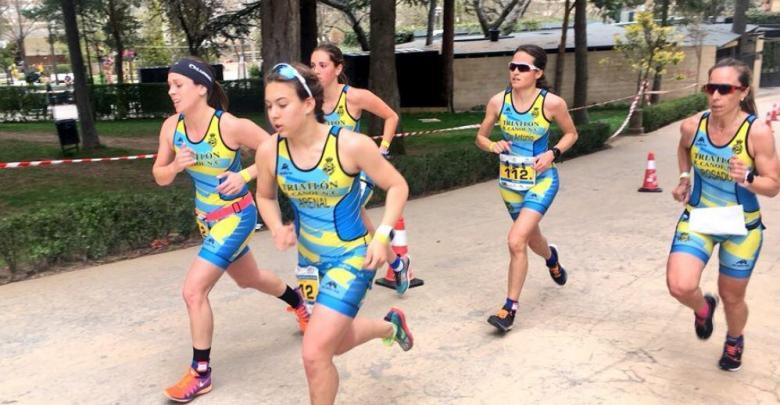 El Spanish Duathlon Championship Against Team and Relay Clock It has again overflowed all the forecasts confirming that Avilés is one of the most appreciated and valued venues by athletes from all over the country.
More from 3.000 duathlets of clubs throughout the national geography will meet the March 30 and 31 days to compete in an already classic test of the calendar and which is especially attractive for the competition itself and the tourist values ​​of Avilés and Asturias. Months ago it is noted in the hotel occupancy of the city and environment demand for accommodation by duathletes who will stay in the whole region avilesina.
Both in the competition Against Team Watch, which will take place on Saturday March 30, as in the Relays, on Sunday 31, they have registered more than 330 teams in each of the formats.
The dimension of the championship forces the organization to expand different areas of the competition, such as transition area located in the plaza of the Niemeyer Center, to be able to accommodate all registered athletes and their competition material. To the figures of participants in the Championships of Spain must be added the participation foreseen in the Popular Duathlon Liberbank Avilés, which will take place on Saturday 30 at 12: 45 h, and at the TriDiver promotion event, which will also be held on Saturday at 20 h.
Program
Saturday March 30. Spanish Duathlon Championship Team Time Trial Elite, Open and Escolar. Start of competitions: 10: 30 hours.
Sunday March 31. Spanish Duathlon Championship by Elite Relay, Open and Escolar. Start of competitions: 9 hours.
FETRI
Price drop on Amazon
80,21€
3 New From 247,89 €
45 Used From 80,21 €

Amazon.com
440,44€
4 New From 440,44 €

Amazon.com
More discounts