More than 400 registered in ICAN Triathlon Gandia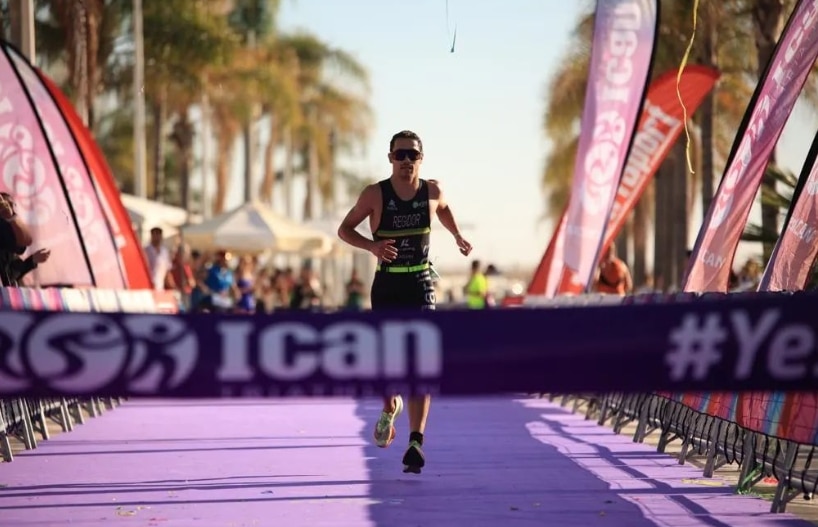 ICAN Triathlon Gandia celebrates this year its tenth anniversary since he began his career with his first long distance test.
Subsequently, they added the Half and Short distance, to encourage the participation of all types of athletes.
Special campaign to encourage club participation
ICAN Triathlon seeks to boost the participation of clubs by launching a campaign designed especially for them.
This initiative consists of offering a free registration for every 10 registered triathletes in the Full or Half of ICAN GANDIA, which will take place on October 21.
To request free registration, those interested should contact the organization.
The capacity of the event has been set at a limit of 1.500 triathletes among all test distances.
Distances and competitions in ICAN Gandia
This year, ICAN GANDIA presents the following distances:
IX FULL ICAN TRIATHLON GANDIA: 3,8 km swimming + 183 km cycling + 42 km running - Regional Long Distance Triathlon Championship
VIII HALF ICAN TRIATHLON GANDIA: 1,9 km swimming + 82,1 km cycling + 21 km walking race
IV SHORT ICAN TRIATHLON GANDIA: 1,5 km swimming + 41,4 km cycling + 10 km walking race
I AQUABIKE LD ICAN TRIATHLON GANDIA: 3,8 km swimming + 183 km cycling – Regional Aquabike LD Championship
I AQUABIKE MD ICAN TRIATHLON GANDIA: 1,9 km swimming + 82,1 km cycling – Regional Aquabike MD Championship
The date
The test will be held on October 21, 2023 and will have the usual Full, Half and Short distances, in addition to the Aquabike LD and MD competitions that were released in 2022 with great acceptance among the participants.
Circuit improvements and experience for triathletes
Edition after edition, the test has been surpassed until reaching a level of quality already known by many of the triathletes who repeat each year.
Gandia offers all the possibilities for enjoy with family of a competition with exceptional weather on a weekend in October, with all the services of this tourist town and the event.
In addition to the circuits, the spectacular finish line, the triathlete pack and the reception at the post-finish line, is included the access for a family member at registration.
Circuit improvements
The Organization has implemented major circuit improvements, thanks to asphalting of the Río Vaca road as it passes through the town of Xeraco.
This was a aspect highly demanded by triathletes in previous editions, and it has finally come true recently.
For more information, visit the official page: https://www.icantriathlon.com/.