More than one hundred participants from 18 countries complete the Club La Santa Virtual Series 3
The organization is already working on the fourth edition of the Virtual Series, whose news will be announced soon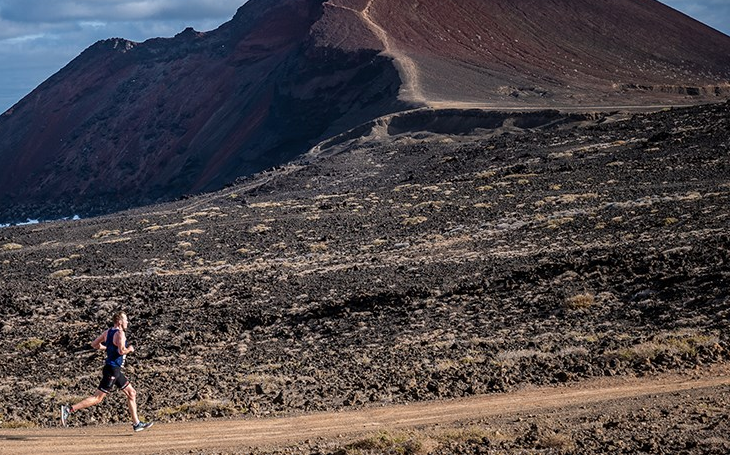 More than one hundred participants from 18 countries have completed the third event of the Club La Santa Virtual Series, which ended last Sunday and has had two categories: marathon (42K) and half marathon (21K), which registrants have been able to do individually, as a couple or in teams of 4 people.
English Alun bonello, with a time of 02:56:42, has obtained the best time in the individual marathon category, in which there was no female representation.
In the individual half marathon, the winners were the Danish Kasper Lauman, with a time of 01:14:40, and the German Hella haak, with a mark of 01:34:36. The highest ranked Spanish athlete was Dixon Villa, who obtained the 19th fastest time in the half marathon, with 1:55:41.
Here at the couples category, the victory went to the one formed by Meghan Howell and Jeinis Patel, who stopped the half marathon timer at 01:17:59.
Here at the team classification, The best time in the marathon category has been achieved by the Fintrackers mixed team (consisting of Gisela Reichmut, Silvan Zurbrüg, Damian Tschirky and Kathrin Hagen) with a time of 03:11:55.
In the Chalf marathon category per teams, the best time has been that of the mixed group The Italian Job (formed by Sara Perani, Stefano Orizio, Karen Grove, Alessandro Degasperi) with a mark of 01:52:27. All of them will be able to attend the awards ceremony virtually, which will be broadcast on Club La Santa's Facebook and YouTube profile this week.
La Club La Santa Virtual Series 3, which has also had participants of all levels and ages (from infant category to over 75 years old), has once again brought together athletes from 18 countries: Bahrain, Belgium, Brazil, Denmark, Spain, France, Germany, Ireland, Italy , Netherlands, United Kingdom, United States, Vietnam, Estonia, Canada, Australia, South Africa and Switzerland.
The mechanics of participation have been similar to that of the first two editions of the Virtual Series: each runner has uploaded to their participant profile the receipt of their device that reflects the distance traveled, as well as the time obtained in it