Mathis Margirier wins The Championship 2023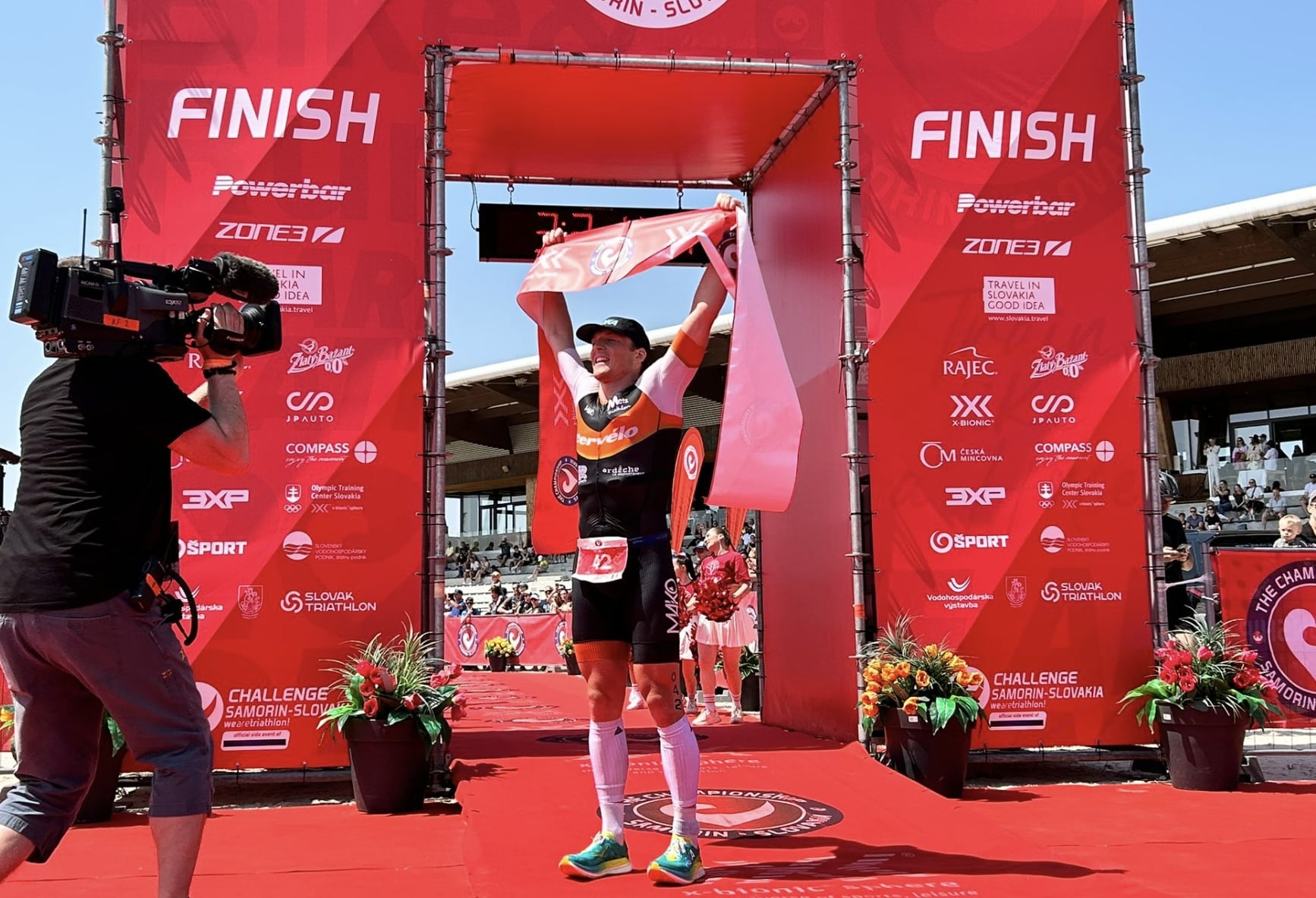 Today a new edition of the The Championship with some of the best triathletes in the specialty at the starting line.
The test has been fast and exciting where we have seen the victory of a great Mathis Margier setting the test record.
Royle was the first to come out of the water followed by Varga 6 seconds behind and Thalmann 9 seconds behind, overtaking a group led by Alessando Fabian in 30 seconds.
In the cycling segment, a leading group formed by Funk, Margirier and Royle, reaching T2 with a 21-second advantage over Bishop.
At the start of the foot race Margirier took the lead along with Royle and Funk following close behind.
As the race progressed, Margirier showed her strength, pulling away from Royle and Funk. In the last 6 km, Margirier was already 1:00 ahead of Royle and 1:45 ahead of Funk.
Finally, Mathis Margier he took the win with a new course record of 3:31:29. Aaron Royle was second (3:32:51), followed four seconds by Frederick Funk.
No Spanish has competed in the test.
Men's 10 Top
| Post | Athlete | Final time | Difference |
| --- | --- | --- | --- |
| 1 | MARGIER Mathis | 3:31:29 | - |
| 2 | royle aaron | 3:32:51 | + 1: 22 |
| 3 | FUNK Frederic | 3:32:55 | + 1: 26 |
| 4 | HEEMERYCK Pieter | 3:33:28 | + 1: 59 |
| 5 | Bishop Thomas | 3:34:05 | + 2: 36 |
| 6 | MCNAMEE David | 3:34:35 | + 3: 06 |
| 7 | KEULEN Youri | 3:34:56 | + 3: 27 |
| 8 | Kieran Lindars | 3:35:53 | + 4: 24 |
| 9 | fabian alessandro | 3:36:20 | + 4: 51 |
| 10 | VIAIN Simon | 3:37:27 | + 5: 58 |