Max'sSystem will be present at the Unibike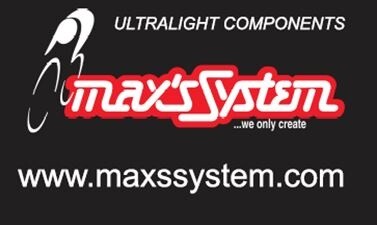 Visitors can check the latest news at the Tech Bike Academy Stand
The Spanish brand Max'sSystem, a reference in components for cycling in triathlon and cycling, will be present at the Triathlon and Bicycle Fair Unibike, on the Stand Tech Bike Academy, the first bicycle mechanics and technology professional training academy.
Some of the products that will be exhibited to the public are handlebars, couplings or specific saddles for triathlon. Some of the models that can be found are the following:
HANDLEBAR "COUGAR" ITG MULTIRREGUALBLE for Triathlon (biomechanics)
COUPLE "ERKOS" AERO CARBON multireginable (biomechanics)
COUPLING "SB7" ABATIBLE
COUPLING "SB7" CARBON
TIJA "ÁHVAND" CARBONO with advancement of 4 cm.
SADDLE "ÁHVAND" BY DUOPOWER without a tip
Tech Bike Academy offers comprehensive training that encompasses all mechanics to improve the sales advisory service and after-sales service and workshop service.
Several of the main elite figures of the national triathlon use their AERO "MAX'SSYSTEM" couplings as they are Ainhoa ​​Murua, Esther Rodríguez, Gustavo Rodríguez, Miquel Blanchart, Alejandro Santamaría, Raúl Amatriain, José Almagro, Aimar Agirresarobe, Aida Valiño o Ricardo Abad among others.
The stand will be located in the 14 pavilion and the stand will be the 14H08.
More information www.maxssystem.com www.techbikeacademy.es