The measures that are being taken by European governments regarding physical activity abroad
The pathogen can survive up to 3 hours in the air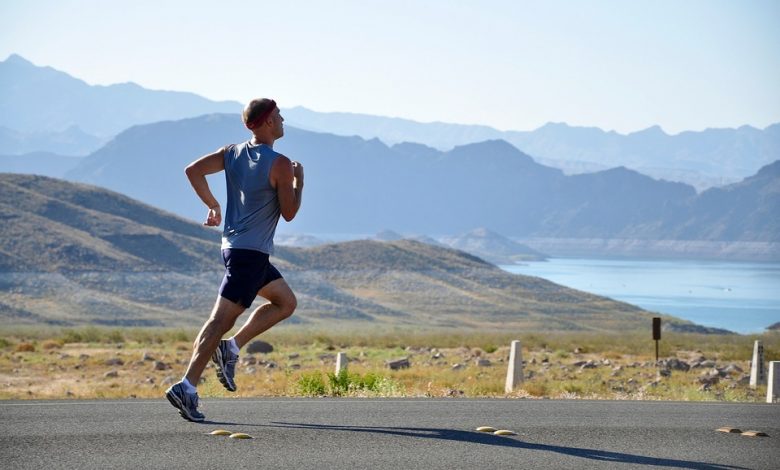 En Spain since the state of alarm was decreed, it has been displacement prohibited except for permitted actions such as working, buying, etc.
In the case of the sports activity is prohibited on the outside, but they recommend it on the inside
Other European countries do allow it
More and more European countries are taking measures and confining their citizens at home, although in the field of sports they differ from the Spanish measures.
In this countries, if they allow physical activity outdoors, as long as they are done alone or the recommended distance of 2 meters is respected to protect against the spread of coronavirus.
Italy
«Sports and motor activities carried out in open spaces are allowed according to the interpersonal distance of one meter«, They explain from the Italian Ministry of Health.
For clarity on the subject of #coronavirus and behaviors: sport and physical activities carried out in open spaces are allowed in compliance with the interpersonal distance of one meter. In any case, gatherings must be avoided

- Sandra Zampa (@ szampa56) March 12, 2020
Belgium
The Belgian authorities have agreed to allow outdoor physical activity such as walking, jogging, cycling, but not accompanied by others who do not live under the same roof.
Prime Minister Sophie Wilmès stressed that outdoor exercise is «ieven recommended»In these harsh circumstances of confinement provided that the distancing measures are respected as a precaution.
Francia
The Macron government has allowed people to leave their home for individual physical activity. It does not allow group practice, but you can run or ride a bicycle, for example, one by one and in the vicinity of the house.
In Spain: "It is not clear that going out to play sports is the best solution to combat the epidemic"
Secretary of State Irene Lozano answered the Olympic athlete Mireia Belmonte in an interview: "it is not at all clear that, although Italy has found a solution for athletes, that is the best solution to combat the epidemic."
"I insist on the gravity of the situation.
To give you an idea, the Blume and the pavilions of the High Performance Center of Madrid have been offered to Health in the event that they need to set up a field hospital »,
The pathogen can last up to 3 hours in air and 72 hours on surfaces
In a study published by the New England Journal of Medicine, showed that covid-19 is capable of surviving on plastic and stainless steel surfaces for up to 72 hours.
They also report that the smallest drops in the air could hold up to 3 hours after an infected person had sneezed or coughed.
A team of researchers from the National Institutes of Health (NIH) of the United States and the University of California Los Angeles sprayed the pathogen in the laboratory with seven common materials in homes and hospitals.
To do this, they used a nebulizer, to imitate human sneezing or coughing.
Then, samples were taken from each of the surfaces at different times to check if the virus was still infectious.
This is how they discovered that, in line with what happens in the case of SARS and MERS, the new virus maintains its infection capacity for up to 72 hours.
Use bleach to disinfect, but at least leave it for 5 minutes
The WHO, suggests that the surfaces be disinfected well, indicates that products containing ethanol (a type of alcohol) in a concentration of 62-71% or 0,1% sodium hypochlorite (bleach) can be used.
If household bleach is used, simply dilute one part of this product for every 50 parts of water.
It is recommended to leave the disinfectant to work for 5 to 15 minutes on the surface and then clean it with a cloth or, better, disposable kitchen paper.