Triathlon News
Mediterranean Triathlon 2019 closes in Alicante Triathlon with gold brooch and 1.250 participants
More than 1250 participants have moved to Alicante Triathlon 2019 to celebrate a weekend full of triathlon.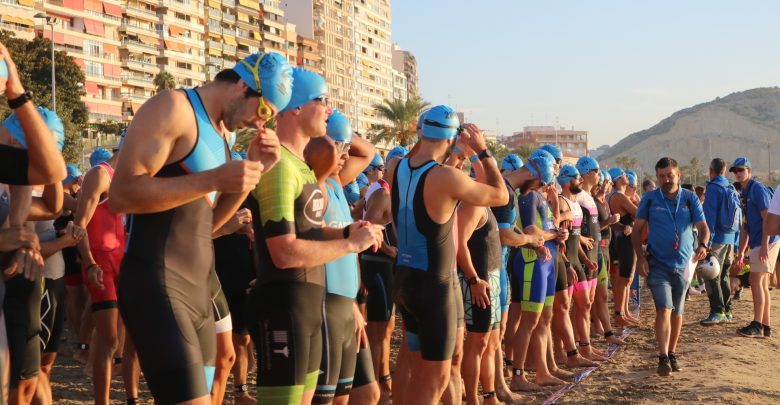 The town of Alicante has been the nerve center of triathlon in the Valencian Community during the day 28 and 29 September 2019 where more than 1250 participants They have moved to enjoy triathlon in its different modalities.
Today was the turn of the Olympic distance where more than 450 people have enjoyed this competition. The participants had to do 1500m of swimming, 40km of cycling and finish with 10km of running.
At 8:30 in the morning, the men entered the Postiguet beach. With a few minutes of difference it was the turn of the Olympic women. Participants have walked the streets of Alicante, surrounding the castle of Santa Bárbara to finally cross the finish line in the plaza of the port of Alicante.
The triathlete Welcome Ballester Martínez of the Club Industrias Teq Triathlon Archena has reached the finish line first. Followed by this has reached the goal Fernando Santander of the Muñoza of the Duurs Castellón M-Motors. Third to enter the goal has been Rafael Madrid Battlements Albacete Triathlon.
In the females it has been Eliana Krist Sotelo Reynoso del Club Triatló Oliva was the first to reach the finish line. In second position, Ana Belén Maruny Pérez of the Simon Verde Club - Ispossible Team. Selene Peris Basin of the CEC Antella - Frutas Tono - Alejandro Sanz was the third female to reach the finish line.
At 12:30 the awards and trophies were presented in all categories. In addition, a special gift has been given, in collaboration with Hyundai Koryo Car, to all triathletes who have participated in the three venues of the 2019 Mediterranean Triathlon Circuit.
€ 1.000 to the club with the most participation
This year, among other novelties, a cash prize has been awarded to the club with the most participation in the entire circuit. Mediterranean Triathlon 2019.
The CT Arena Alicante has been the club with the most participation, thus obtaining € 1.000 for its participation, in second place and with a prize of € 600 has been the Castellón Triathlon. The third prize of € 300 has gone to the CDM-ECL AVANT MONCADA.
More than 4.000 participants in the Mediterranean Triathlon circuit
This weekend the Mediterranean Triathlon 2019 circuit has been brought to an end, which started in Castellón, continued in Valencia and ended in Alicante.
The circuit has three distances, Olympic, Sprint and Supersprint, putting the three capitals of our Valencian Community on the national and international map of the triathlon.
In this third edition of the Mediterranean Triathlon, it has managed to have more than 4000 participants from various localities and nationalities.
#EligeTuReto #NosVemosEnLaMeta