Mediterranean Triathlon 2022 opens registrations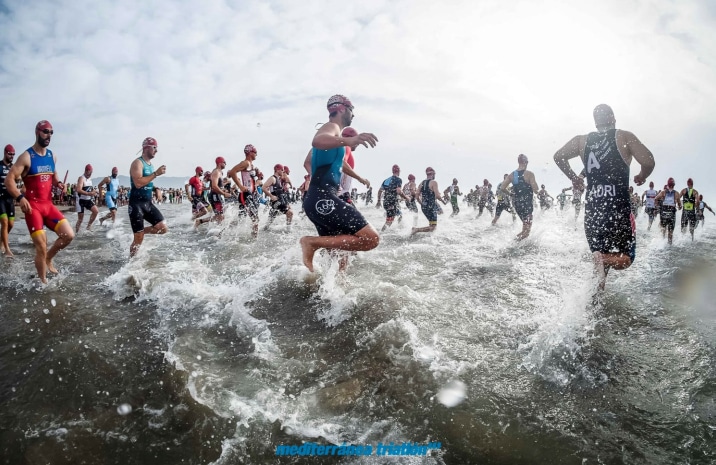 Today, January 20 at 17.00:2019 p.m., a new edition of Mediterránea Triathlon begins, which returns stronger than ever, after its last celebration in XNUMX.
The stoppage of the health crisis means that the Organization is working on a grand lap of the largest triathlon circuit in the Mediterranean, with its 3 venues, Alicante, Castellón and València; and all possible modalities so that the popular or amateur triathlete does not hesitate to find the best option to debut in our sport.
Modalities and distances for all
MTRI 2022 will have 3 different modalities: Super Sprint, Sprint y Olympic and the possibility of competing individually in the 3 or in pairs in the shorter distances.
The objective is that no one is left out and that the less expert participants are not afraid to face the 3 disciplines of the triathlon, being able to compete accompanied.
But we are also talking about promoting inclusion in sports, in an outing that will be joint boys and girls.
In addition to the possibility of competing in one of the 3 venues, there is also the option of registering for the circuit, selecting the MTRI PACK CV registration, in which the participants will opt for better prices, the possibility of opting for the final podium and the gift of the jersey for all those registered in this modality.
Parallel activities: ambassadors of our sport
MTRI 2022 will have in this edition a calendar of parallel activities led by representatives of our sport in the Valencian Community.
Thus, the international triathlete Noelia Juan, representative of CEA Bétera; Chantal Pitarch from CT Trivila, and Esther Rico from La 208 Triathlon Club, join the brand to promote triathlon as a sport for all, while leading face-to-face sessions throughout the year in the 3 reference cities, mainly focused on the open water swimming segment, and in a key aspect of our sport, transitions.
The parallel activities section is completed with training plans that the Organization offers through the web for 5 months ahead of each of the tests.
Cash prizes for clubs with the highest participation
The greater participation in the circuit will mean for the clubs the possibility of reaching important cash prizes, being €1.000 for the 1st team, €600 for the 2nd and €300 for the 3rd.
With this incentive from the Organization it is intended to encourage not only the registration of more and more participants, but also the attractiveness of the federative license, activated from the Triathlon Federation of the Valencian Community.
All Mavenir's customer information on the official website – http://www.mediterraneatriatlon.com/