Triathlon News
Mediterranean Triathlon opens registrations with 72 bonus hours
The popular triathlon circuit with the largest participation of the Valencian Community opens inscriptions on Thursday 25 in April.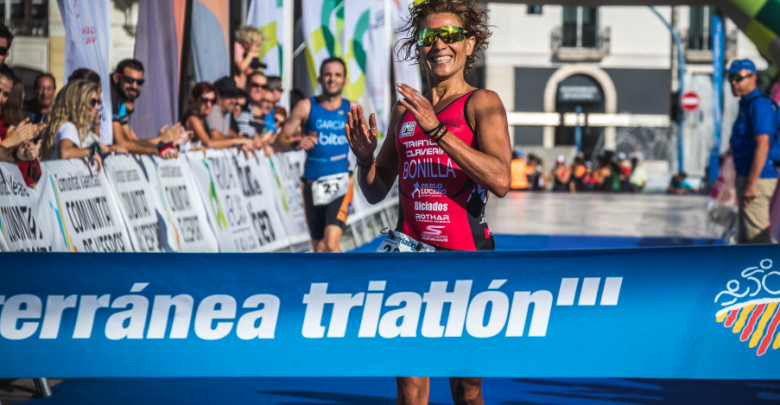 Mediterranean 2019 Triathlon will open registrations next April 25, with 72 hours of special prices.
Castellón, Valencia y Alicante will again host this popular circuit, where participants can enjoy triathlon in different versions.
The first test to be held will be Castellón Triathlon, the 7 of July. The 14 and 15 for September will be the turn of Valencia Triathlonand Alicante Triathlon The circuit will close the 28 and 29 that same month.
As usual in the tests of Mediterranean Triathlon all of them will have Olympic distance triathlons (1.500m swimming, 40 km cycling and 10 km running race), Sprint (750m swimming, 20 km cycling and 5 km running race) and Super Sprint (350m swimming, 10 km cycling and 2,5 km running race). In all of them you can compete in individual mode and as a novelty of 2019, in the Sprint and Supersprint distances it will be possible to compete for Couples.
New 2019
Both in the sprint triathlon and in the supersprint it will be possible to compete in pairs, that is, two people, regardless of sex, must perform the triathlon from start to finish together, going through all the control points at the same time, as well as at the entrance to the goal.
3x3x3 Mediterranean Triathlon
Three disciplines, Three cities, Three modalities, this year there will be a joint registration to the circuit, where you can choose to compete in 3 Olympic triathlons, in 3 sprint or in 3 supersprint.
There will also be the option 3x3x3, where you can complete 1 supersprint in Castellón Triathlon, 1 sprint in Valencia Triathlon, and Olympic 1 in Alicante Triathlon, progressively overcoming the 3X3X3 Mediterranean Triathlon 2019. Any modality you choose will have a special prize.
Mediterranean Ranking Triathlon
As it happened last year, whether you compete in a single modality or in combination, all those who play three triathlons in three different cities will score for the final classification Mediterranean Triathlon, and the awards ceremony will be held at the last venue, Alicante Triathlon.
International competition
Valencia Triathlon begins to be a regular in the national and international calendar. In 2019 will host the European Championship 23 sub, individual and mixed relays, and European Paratriathlon Championship.
With the reception of this event, Valencia Triathlon is firmly established as the venue for international events, and will give all popular triathletes, who wish to do so, the possibility of competing in a test environment of these dimensions. In addition, to be able to enjoy the best triathletes of the continent.
#EligeTuReto #NosVemosEnLaMeta
You may also be interested in this