Melilla hosts this Sunday the first international FETRI competition of the season
24 Spanish triathletes will participate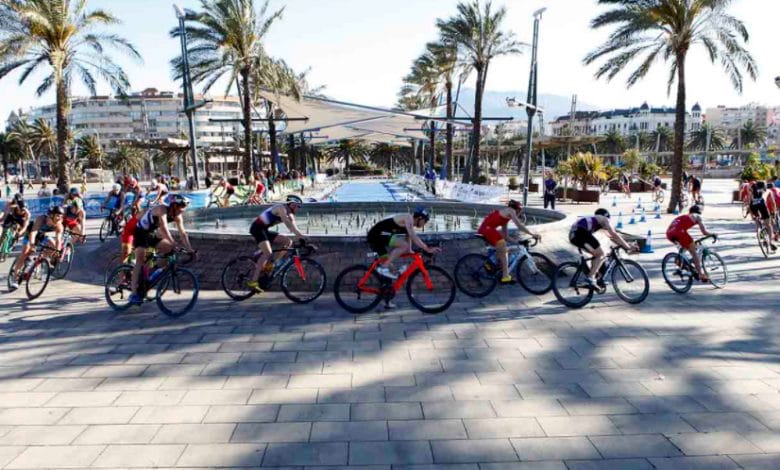 La European Cup and CMediterranean triathlon championships to be held next Sunday, April 3 at Melilla They will be the first international competition of the season of the Spanish Triathlon Federation.
During the same weekend, the Autonomous City will also host the Congress of Triathlon Federations of the Mediterranean area, becoming the epicenter of triathlon in Europe for several days.
Among the athletes who will be in the test stand out Dorian Conix, Tom Richard, Genis Grau, Leonie Perault, Cassandra Beaugrand, yuko takasakio Noelia Juan among other athletes.
The starting lists of the competitions include a total of 30 countries, including Spain.
Schedule
Female test: Sunday, April 3 at 17:15 p.m.
Male test: Sunday, April 3 at 19:00 p.m.
List of Spaniards (male)
| | | | | |
| --- | --- | --- | --- | --- |
| start number | First Name | Last Name | YES | Country |
| 8 | Genis | Grey | 1994 | ESP |
| 15 | Alberto | Gonzalez Garcia | 1998 | ESP |
| 30 | Ander | Noain Lacamara | 1999 | ESP |
| 39 | Jordi | García Gracia | 1992 | ESP |
| 43 | Igor | Bellido Mikhailova | 2002 | ESP |
| 65 | Andrew | Hilary Morales | 1999 | ESP |
| 71 | Carlos | Lozano Fernandez | 2000 | ESP |
Spanish list (female)
| | | | | |
| --- | --- | --- | --- | --- |
| start number | First Name | Last Name | YES | Country |
| 12 | Cecilia | Santamaria Surroca | 1997 | ESP |
| 17 | Noelia | Juan | 1996 | ESP |
| 22 | Would go | Rodriguez | 1999 | ESP |
| 23 | Marta | Pintanel Raymundo | 1999 | ESP |
| 24 | María | Casals-Mojica | 2002 | ESP |
| 29 | Iratxe | Arenal Arribas | 2001 | ESP |
| 30 | Sofia | Aguayo Mauri | 1997 | ESP |
| 39 | Paula | From the drunken well | 2002 | ESP |
| 42 | Natalia | castro santos | 2002 | ESP |
| 43 | Rachel | Arostegui Gonzalez | 1993 | ESP |
| 44 | Yaiza | saiz serrano | 2000 | ESP |
| 45 | Laura | Rodriguez Salinas | 1999 | ESP |
| 46 | Rachel | Raised Up | 2002 | ESP |
| 50 | Marta | Romance | 2000 | ESP |
| 52 | Maria Núria | Gil De Sola Merino | 2000 | ESP |
| 54 | Lucia | acosta suarez | 2002 | ESP |
| 56 | Clara | aulinas prat | 2001 | ESP |