Less than 1 month for the MTRI Alicante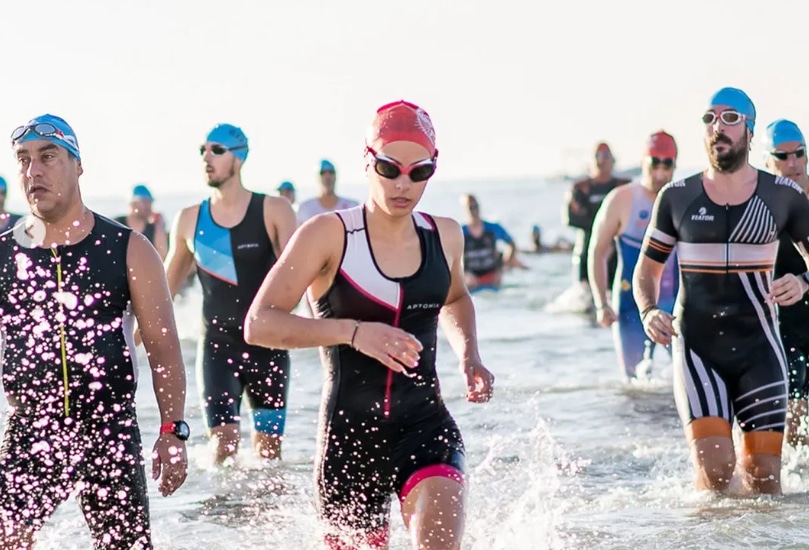 One of the most popular triathlon circuits in Spain is already with all its machinery set up to kick off the popular triathlon in our country.
It is the case of the circuit Mediterranean Triathlon which will begin this year in Alicante with the dispute of several triathlons in various distances on May 14 and 15.
Distances
The competition that will be played in 2 days will have the following distances:
Olympic distance triathlon: 1,5/40/10
Sprint distance triathlon: 0,75/20/5
Triathlon for Pairs Sprint distance: 0,75/20/5
Supersprint triathlon: 0,35/10/2,5
Supersprint Pairs Triathlon: 0,35/10/2,5
Schedule
Saturday May 14
9.45 a.m. Men's Supersprint Federated Comunitat Valenciana
9.47:XNUMX a.m. Men's Supersprint Federated Other Autonomous Communities and Non-Federated
9.48 a.m. Women's Supersprint
10.30:XNUMX a.m. Men's sprint Federated Valencian Community
10.32:XNUMX a.m. Men's sprint Federated Other Non-CV Autonomous Regions and Non-Federated
10.34:XNUMX a.m. Women's sprint
Sunday May 15
It will also be the European Youth Championship Qualifier
The distance for this competition will be in Supersprint format and cadets and juniors will be able to participate, although only second-year cadets and juniors will score for the qualifier.
It will be held on Saturday May 14 with departure at 8:15 for the men's event and at 9:00 for the women's
You can find more information on their website http://www.mediterraneatriatlon.com/