Less than 40 days for Club La Santa IRONMAN 70.3 Lanzarote
Registration will be open until Sunday March 5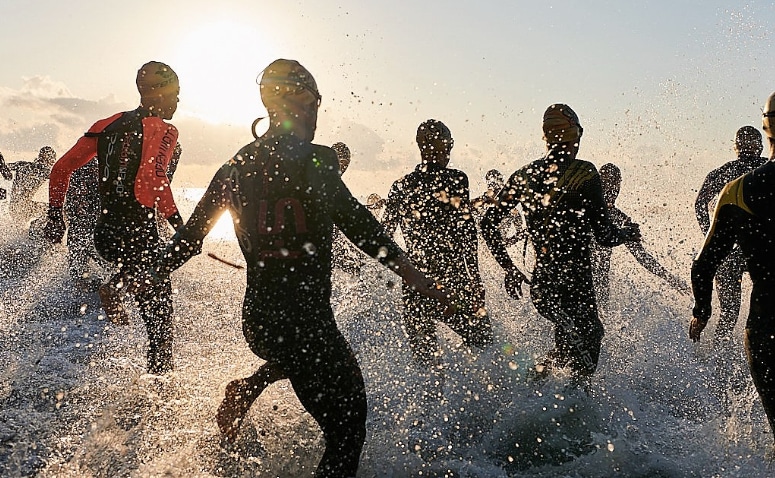 El Club La Santa IRONMAN 70.3 Lanzarote will take place next Saturday March 18th.
In its eleventh anniversary, this test established in the international calendar will once again offer qualifying places for the IRONMAN World Championship 70.3, both for the age groups and for professional triathletes.
With less than a month to go before registration closes, there is already more than 1.100 registered triathletes and ready to challenge themselves in one of the most recognizable triathlon events in Europe.
The great base that makes up the event is all the amateurs who will push their effort to the limit to enjoy their favorite sport.
30 professional triathletes
Aside from all those entrants, some names stand out above the rest.
Up to 30 PRO triathletes They have ensured their presence on the island to date to try to be the big winners of the XI Club La Santa IRONMAN 70.3 Lanzarote, forming a notable elite poster.
The '70.3' in the name of this test refers to the 70,3 miles that the participants face during the course, that is, half of an IRONMAN to use.
It is an attractive and spectacular format. This year's edition will start with a 1,9-kilometre swim through the Marina Rubicón Marina, followed by 90 kilometers by bike and end with a 21,1-kilometre run on foot.
Leading races of this level keep Lanzarote and Club La Santa as leaders in the sports sector and the organization of major international events.
Registration open until March 5
All those interested in registering for the XI Club La Santa IRONMAN 70.3 Lanzarote can do so through the following link: https://www.ironman.com/im703-lanzarote-register