Less than 50 days to the start of the XXI Club La Santa 4 Stage MTB Race Lanzarote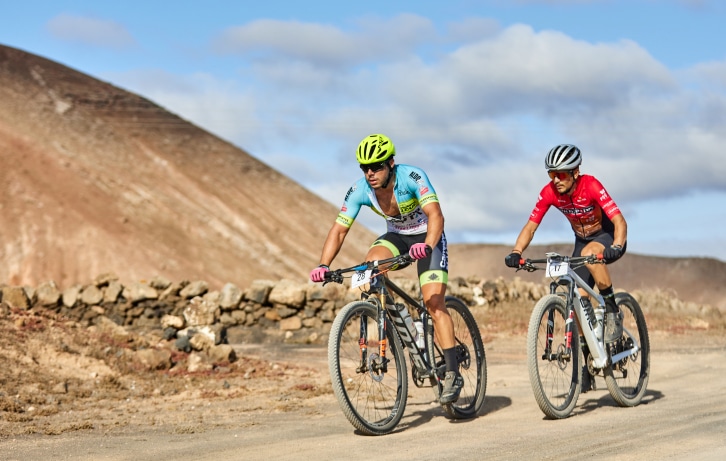 There are less than 50 days left for the starting gun of the Club La Santa 4 Stage MTB Race Lanzarote.
From 28 to 31 for January, bikers Coming from all parts of the planet, they will arrive in Lanzarote to discover the most remote parts of the island on their mountain bikes.
With a 90% run off road and being the the only XC test of the official circuit of the International Cycling Union (UCI) that takes place in the Canary Islands, the 4 Stage will once again be a great challenge for all its participants.
The stages
To start the test, the participants will face each other on Saturday, January 28, at the first stage, beginning and ending at the Club La Santa facilities after 44 kilometers of travel. The cyclists will pass through the countryside that surrounds the towns of Tinajo and Tao.
La stage on Sunday 29 increases the difficulty and will force the participants to submit to 57 kilometers of effort through the Fire Mountains of Lanzarote. Most of the course is single track.
La third stage, which will be held on Monday the 30th, will be a time trial that will begin in Caleta de Famara. The bikers will have to pedal the 20,6 kilometer ascent to Las Nieves, encountering a drop of more than 500 meters.
To culminate this edition of the Club La Santa 4 Stage, the queen stage could not be missing.
On Tuesday the 31st, "La Presa Contrareloj" will take place. in which 81,6 kilometers and a drop of more than 1.600 meters will be the last obstacle for those who want to win.
Registration is still available
Those interested in participating in the XXI edition of this Club La Santa 4 Stage MTB Race Lanzarote can sign up until January 22 at the following link
Club La Santa will open its 2023 sports calendar with this test of mountain bike; Less than a month later, on February 25, the Volcano Triathlon will be held, the longest-running triathlon event in Spain.