Mireia Belmonte finishes her first half marathon in Seville
Mireia Belmonte has achieved a net time of 1:39:21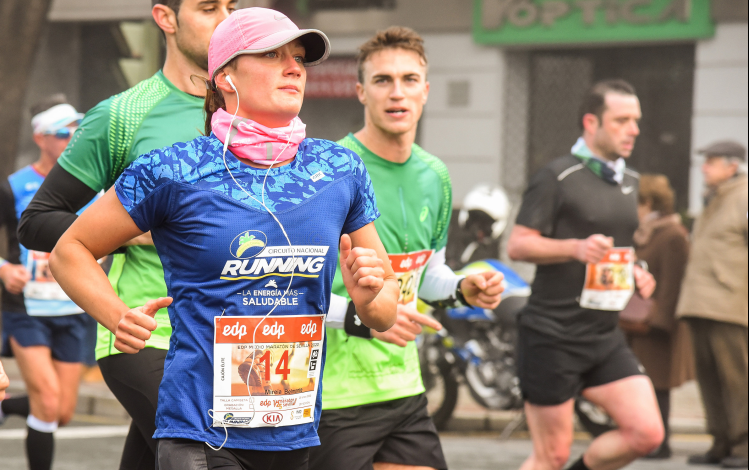 Mireia Belmonte has achieved a net time of 1:39:21 in the first test of the National Circuit of Running Banana of the Canary Islands
This morning took place the first test of the National Circuit of Running Banana of the Canary Islands, the EDP Seville Half Marathon. The emblematic Sevillian test has passed its record participation with 11.000 runners inscribed,
Mireia has debuted in the distance
The Olympic champion, Mireia Belmonte, Ambassador of Banana of the Canary Islands, wanted to be an active part in the event, running together with all the participants of the National Circuit of Running Banana of the Canary Islands.
The swimmer premiered in Half Marathon, and has managed to finish the test with a time worthy of a champion, crossing the goal arch in a informal time of 1:39:21.
Mireia, after finishing the test, said:It has been a great race and I have enjoyed participating in the first test of the National Circuit of Running of the Canary Islands.
It was my first half marathon and I didn't know how it was going to turn out. For me it is fortunate to be able to count on the support of Plátano de Canarias, which is part of my daily training routine, both to face my first half marathon today, as well as to prepare for Tokyo 2020".
The Italian Eyob Faniel achieves the record of the EDP Half Marathon of Seville
In the masculine category the Italian Eyob Faniel He has broken the circuit record, improving it in almost two minutes.
Faniel led the head trio with the Ethiopians for much of the test Kasahy Atseba Kasa y Agunafr Bekel, second and third goal, respectively, who tried to keep up the pace until the last meters.
The first Spanish in goal has been the Madrid Victor Garcia, European bronze in 3.000 obstacles, which debuted in the distance with 1h06: 14.
Marta Galimany second, with the Catalan record in the distance
The Polish Izabela Trzaskalska has won the victory in an exciting final with 1h21: 09, since the Catalan Marta Galimany It has been tracing until stalking it in the final meters, crossing the finish line in 1h21: 13.
Galimany thus establishes a new Catalan record in a half marathon and improves its personal mark in a minute, strengthening its great moment of form a month before its great objective, the Spanish marathon, where it aspires to achieve the Olympic minimum.
"I wanted to know the circuit and test myself, and I can't be more satisfied, everything has gone perfectly and gives me a lot of confidence to continue training hard before returning to Seville for the marathon, "Galimany said.
In third position the British entered Lilly partridge, winner of 2018, and that yielded a few seconds at the end (1h21: 31