Miriam Casillas strokes the Top-20 at the Tokyo Olympics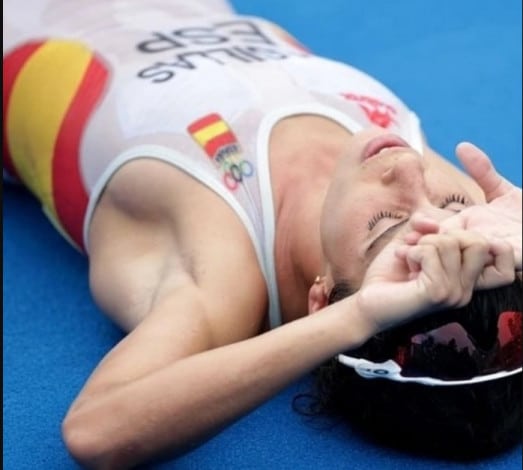 This Monday, July 26, the most important event for Extremadura arrived Miriam Casillas. The Triathlon athlete Ferrol returned to compete in the Tokyo Olympic Games, where she gave everything to sign a good performance improving her performance in Rio 2016 where she was 43rd.
The storm in the country of the rising sun disrupted the plans of all the triathletes, who saw how the test, which was scheduled for 23:30 p.m. (Spanish time), was delayed due to a typhoon.
However, 15 minutes later it was possible to start and despite the rain, all the triathletes jumped into the water to fight for the Olympic medals.
The one and a half kilometer swimming sector is the one that usually chokes Miriam Casillas and in the first lap she was placed in twenty-fourth position 49 seconds behind the head.
It was time to row so as not to lose rope with the leading rivals, but at the end of the second lap of swimming, the one from Badajoz reached the first transition in thirty-first position one minute and 22 seconds from the head.
Once she was on her bike, the toughest sector of the competition awaited her. Miriam was placed in the chasing group but the rain and the layout, with numerous technical curves, prevented her from cutting the gap with the first places.
However, he became strong in the running sector and little by little he was advancing positions until the end, where he crossed the finish line in the twenty-first position with a mark of two hours, one minute and 52 seconds.
The other Spanish in the test Anna Godoy could not finish the test.
The Gold medal went to Flora Duffy, the silver for Georgia Taylor-Brown and the bronze for Katie Zafferes.
You can consult in this article the chronicle of the race
The next test the mixed relays
The participation of Miriam Casillas and Anna Godoy in these Olympic Games in Tokyo does not end here, since on Saturday, July 31, they will start, starting at 00:30 hours, in the mixed relay competition with the Spanish National Team.