Miriam Casillas among the 10 best in the world in 2022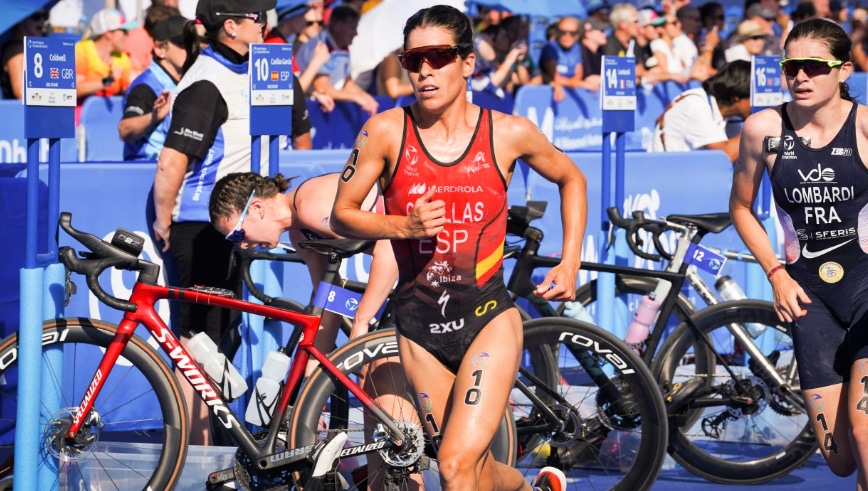 Friday's day hosted the first of the Elite tests of the Grand Final of the Triathlon World Series, with the Women's Elite contesting their 2022 world titles.
Miriam Casillas fwas our representative of the Triarmada finishing 9th in the competition and 10th in the General Classification of the World Championship.
Miriam came out of the water in a third group that was fighting to overcome time with their heads, and that went down to run on foot ready to defend their Top Ten overall.
And so it was, once again Miriam's foot race was decisive, and the suffocating heat experienced in Abu Dhabi did not affect her, managing to finish in an outstanding 9th position.
Great performance by the Extremaduran triathlete that puts the finishing touch to her best season and allows her to face the year 2023 with great confidence in the face of the Paris Olympic Games.
Marta Pintanel 9th, the best under 23
Previously, he competed in the sub 23 category, also with Spanish representation. In the sub 23 women's event, the best of ours was Marta Pintanel.
The Aragonese finished in 9th position, in a season that she will never forget because it has been her confirmation in international competitions.
In the 19th place the brand new champion of Spain Under 23 classified Iratxe Arenal.
And in the male category, Ángel Sánchez He paid the heat in the third segment, which placed him in the final positions of the classification, finishing 47th.