Triumphant return and victory of Miriam Casillas in the Malmö European Cup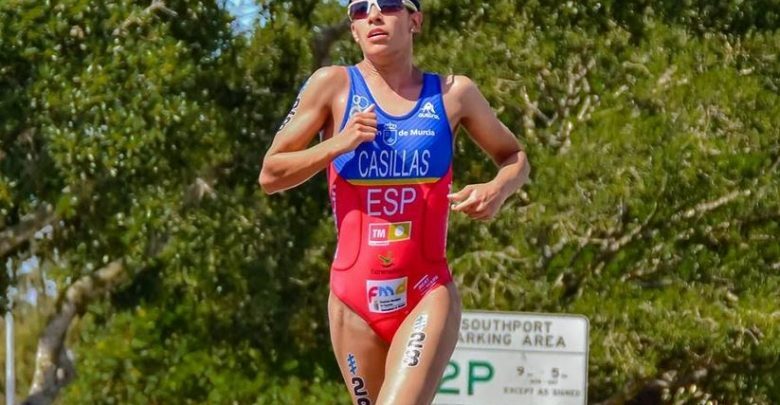 {wbamp-meta name = »image» url = »images / stories / news_08 / miriam-casillas-gana-copa-europa-holten.JPG» width = »300" height = »150"}
The triathlete from Extremadura has achieved her second ITU elite triumph of her sporting career, four years after winning the Africa Cup of Larache in Morocco.
Could not have a better return to competition Miriam Casillas, after two years practically in white by the injuries the Spanish triathlete has managed to win in the Cup of Europe of Malmö in Sweden, uniting thus to Camila Alonso, Delioma González e Isora Soda, the Spanish four with elite triumphs in ITU triathlons in 2018.
Miriam has won the victory with a time of 1: 01: 44, second has been the Olympic runner-up in 2012 the Swedish Lisa north with 1: 01: 55 and third the French Margot Garabedian with 1: 02: 05.
The test began on time at the 15: 00 with the 750 m swimming, the British Chloe Pollard was the first one to come out of the water, with a 9 time: 46, leading a stretched out group where he was Miriam, who took the bike in 11ª position less than 20 »from the leader.
In the cyclist segment, a group of 12 triathletes that passed together along the 5 km join. Mediated the segment attacked Lisa north and she went alone arriving at the T1 with 45 »of advantage over Miriam's group, which was from 10 units.
Lagging behind in another group arrived Delioma González The 5km of running was going to be an exhibition of Miriam Casillas, who went out for everything and immediately placed second solo triando for North.
After the first round the advantage was 25 », so Miriam he still increased the pace more and he was able to hunt north in the second round and take the victory with a time of 1: 01: 44. Second was Lisa north and third Margot Garabedian. For its part Delioma González It ended at the 14ª plaza.
Photo: ITU