Miriam Casillas 8th gets her best position in the WTS
The test in great shape has arrived in Yokohama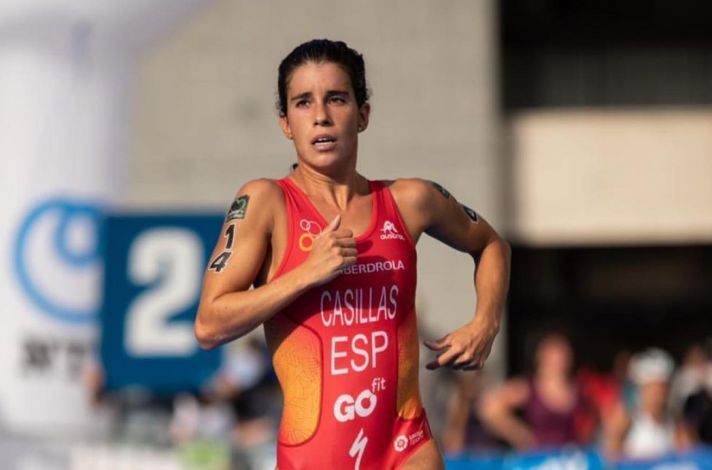 The international triathlete Miriam Casillas today he achieved his best position on the World Triathlon Series circuit at the Yokohama event.
Yokohama's WTS, which has won Taylor Knibb y Kristian Blummenfelt It was the starting signal for the 2021 season for this circuit.
Miriam, Has ended in a magnificent eighth position with one of the best sets of the race and has achieved his best position in the Series to date.
In social networks Miriam commented the following:
See this post on Instagram
Miriam Casillas results in WTS
| | |
| --- | --- |
| Pos | Event |
| 5 | 2015 ITU World Triathlon Grand Final Chicago (U23) |
| 6 | 2019 ITU World Triathlon Mixed Relay Series Edmonton |
| 8 | 2021 World Triathlon Championship Series Yokohama |
| 11 | 2014 ITU World Triathlon Grand Final Edmonton |
| 13 | 2019 Tokyo ITU World Triathlon Olympic Qualification Event |
| 16 | 2019 ITU World Triathlon Edmonton |
| 17 | 2019 ITU World Triathlon Mixed Relay Series Tokyo |
| 17 | 2019 ITU World Triathlon Yokohama |
| 19 | 2016 ITU World Triathlon Gold Coast |
| 19 | 2015 ITU World Triathlon Auckland |
| 23 | 2019 ITU World Triathlon Grand Final Lausanne |
| 23 | 2016 ITU World Triathlon Cape Town |
| 24 | 2016 ITU World Triathlon Yokohama |
| 28 | 2015 ITU World Triathlon Abu Dhabi |
| 29 | 2017 ITU World Triathlon Yokohama |
| 30 | 2015 ITU World Triathlon Cape Town |
| 33 | 2019 Daman World Triathlon Abu Dhabi |
| 37 | 2016 ITU World Triathlon Abu Dhabi |
| 37 | 2015 ITU World Triathlon Stockholm |
| 38 | 2015 ITU World Triathlon Hamburg |
| 38 | 2015 ITU World Triathlon Yokohama |
| 40 | 2020 Hamburg Wasser World Triathlon |
| 41 | 2015 ITU World Triathlon Edmonton |
| 58 | 2015 iTu World Triathlon London |