MTRI Castellón opens registration
The competition opens with 24 HOURS OF BONUS PRICES.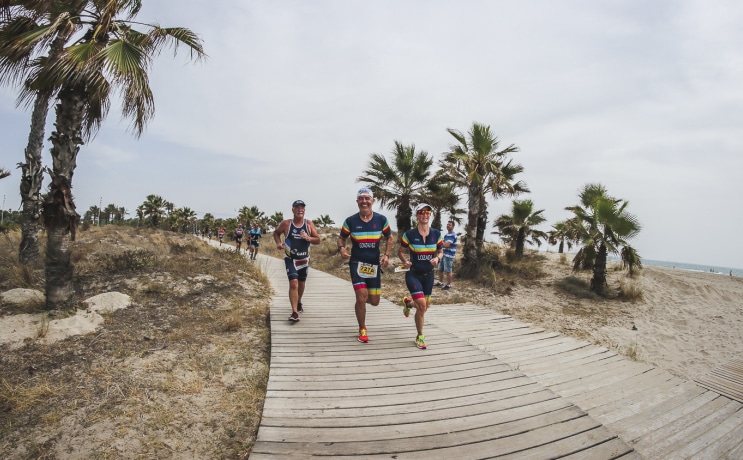 Mediterranean Triathlon continues its course and today the 2nd test of the circuit opens registration, MTRI Castellon, which will be held on July 2 and 3.
Participants will be able to take advantage 24 hours of registration at discounted prices.
The competition reached 1.000 participants in 2021, held under the heading of Castellón Triathlon. This year, under the umbrella of Mediterránea Triatlón, the test will once again fill the streets of the city of Castellón, from the start at Playa del Grao to the finish line at the Javier Marquina Football Field.
MTRI Castellón recovers all modalities and formats with the return of the circuit, with the aim of increasing registrations and being the benchmark test of the popular triathlon in the province of Castellón.
3 Distances
So you will have the distances Supersprint, Sprint y Olympic, in individual mode. And the possibility of competing in the Supersprint and Sprint in pairs.
These last 2 modalities will allow beginners to bet on the triathlon and make their debut in the sport of the 3 disciplines, accepting a fun and comfortable challenge.
Circuits
Regarding the MTRI Castellón circuits, we will once again enjoy the routes of the last edition, adding the Supersprint distance, which can also be done on a mountain bike to provide those registered with the first contact with the triathlon.
MTRI Castellón has NutriSport as sponsor of the competition in the area of ​​professional sports nutrition, as well as Austral as official technical partner.
The Organization has set up an accommodation section to make it easier for triathletes to travel to the city of the competition.
MTRI Castellón joins MTRI Alicante, which opened registration on January 20 and already has more than 500 registered.
Valencia, next venue to open registrations
On March 3, MTRI València will be the 3rd venue to open its doors to the nearly 3.000 triathletes it expects.
Let's remember that the Valencia test will host the Triathlon World Cup, the 2nd international competition of these characteristics that hosts the capital of the Turia.
More information http://www.mediterraneatriatlon.com/