MTRI Valencia closes registrations in less than 1 week
More than 1.800 registered to play the last test of the Mediterranean Triathlon circuit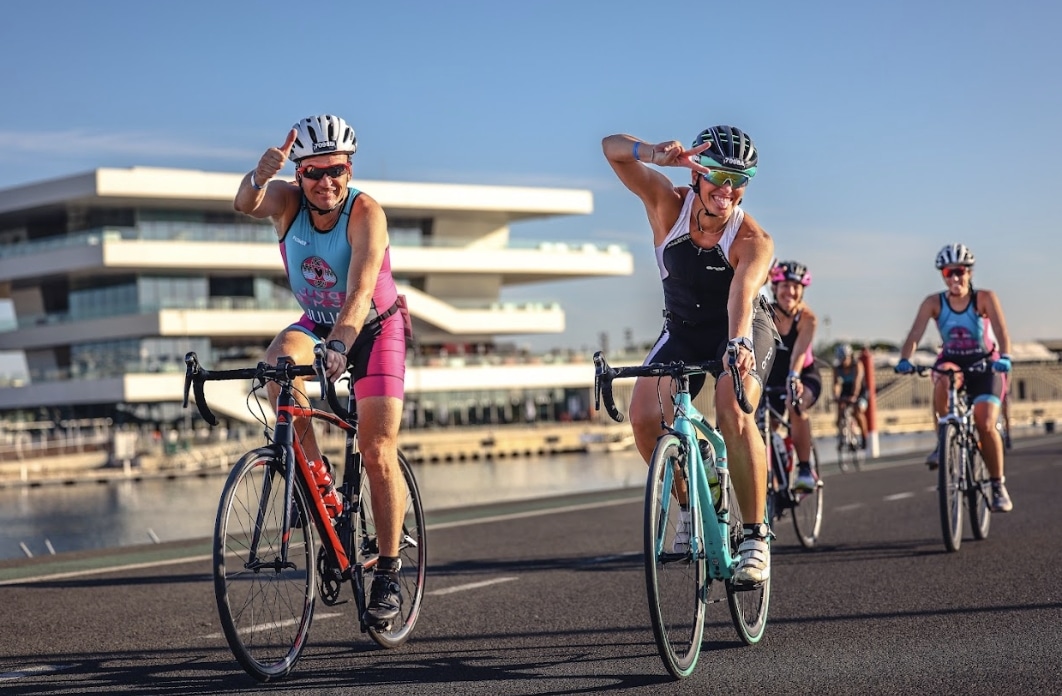 Next Sunday, August 27 at 23.59:XNUMX p.m. MTRI Valencia closes the registrations for its 2023 edition. The test that will take place in the Marina de València is close to 2.000 registered.
For all those who still want to enjoy this unique event, with 3 distances available, Supersprint, Sprint and Olympic, there is still time to register.
One of the modalities that continues to grow is the couples competition, In this edition we already have more than 200 couples, who will compete in the Supersprint and Sprint distances. Without a doubt, being able to compete accompanied every day is more engaging.
MTRI Valencia continues to grow in female participation and at the moment there are more than 33% of women who choose this great event to enjoy the triathlon and even debut, about 73% of the participation is not federated.
Surely on September 2 and 3 we will live unforgettable moments, where many of our participants will meet their objectives and challenges of the season.
With these figures, the organization continues to work for a popular event in which everyone has a place, and that they live a great experience in the world of transition sports.
In addition, MTRI València year after year expands its horizons and this year we will have close to 2% international participation coming from more than 10 different countries.
Triathlon World Cup
One more year Valencia will host one of the World Triathlon World Cups. The starting list is already published and in it we can find Roberto Sanchez and Noelia Juan, that one more year they will run at home.
And as a novelty we will be able to see two more Valencians David cantero y Jesus Jimenez. Along with them will compete triathletes like Antonio Serrat, David Castro, Genis Grau, Anna Godoy or Marta Pintanel, regulars in international calls, and who have just played the Test Event of the Paris 2024 Olympic Games.
As a novelty we will have the collaboration of Murviedro, the Requena winery will be present on the international podium, with its new product Murviedro Arts de Luna Sparkling 0%, a refreshing drink flavored with dealcoholized wine, ideal for our athletes.
The Valencia Triathlon World Cup will be held on September 2. At 15.15:18.15 p.m. the women's start and at 2:3 p.m. the men's start. The popular tests will be held both on Saturday, September 8.15 and on Sunday, September XNUMX in the morning, starting at XNUMX:XNUMX a.m.
Pho3nix Kids School Aquathlon by Javier Gómez Noya
On Sunday, September 3 from 13:3 p.m. we will be able to enjoy a school promotion event framed within the PhoXNUMXnix Kids circuit sponsored by the international triathlete Javier Gómez Noya, and whose objective is for boys and girls to have fun and enjoy the triathlon practice.
The test will be held in aquathlon mode and schoolchildren between 10 and 13 years old will be able to participate. The distances will be 200m swimming and 1.000m running. The registration They are open until August 31 at 23.59:XNUMX p.m.
The Valencia triathlon party is about to start, registration for the popular competition will close on Sunday, August 27. More information in www.mediterraneatriatlon.com