A cyclist dies and another seriously injured on the M-608 in Manzanares el Real
The deceased was 31 years old.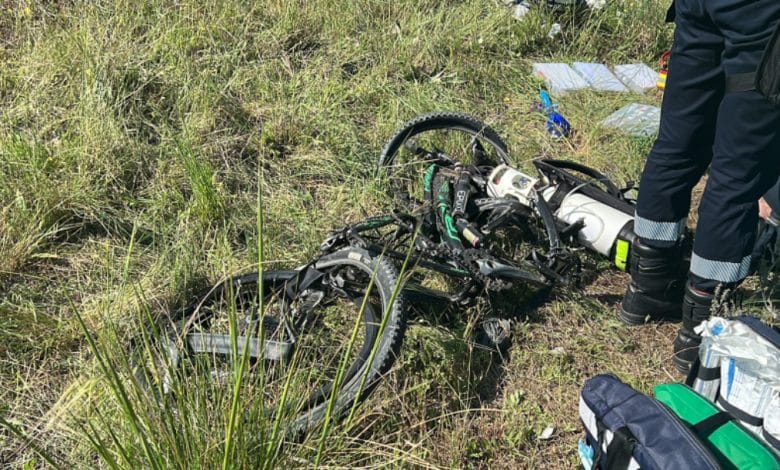 According to Europa Press reports, a cyclist has died and another has been injured today Saturday after being run over by a car at kilometer 26 of the M-608, at the height of the Madrid municipality of Manzanares el Real.
The accident occurred around 5 in the afternoon when the tourism has gone out of its way for reasons that are still unknown and has run over the two cyclists.
Two policemen, who were off duty, have been the ones who have notified emergencies and have been the first to treat the wounded.
El Suma has tried to revive a man of 31 years who was in cardiorespiratory arrest but they have not been able to do anything for him.
The other cyclist, 61 years old, has suffered several injuries and has been transferred by helicopter to the Puerta de Hierro hospital. He is in serious condition.
Winding 2 clickers. #ManzanareselReal. M608 km 26. Exit via tourism runs over two cyclists who were traveling in the opposite direction. 31-year-old man in cardiac arrest. #SUMMA112 attempts to resuscitate and confirms death. 61-year-old man with polytrauma. seriously injured pic.twitter.com/nxGSvznnV7

– 112 Community of Madrid (@112cmadrid) May 7, 2022
The Civil Guard is in charge of the investigation.
From Triathlon News we send our deepest condolences to family and friends.