Triathlon News
A 46 athlete dies in the Titan Desert
Fernando Civera, participant this year in the desert race has suffered a cardiac arrest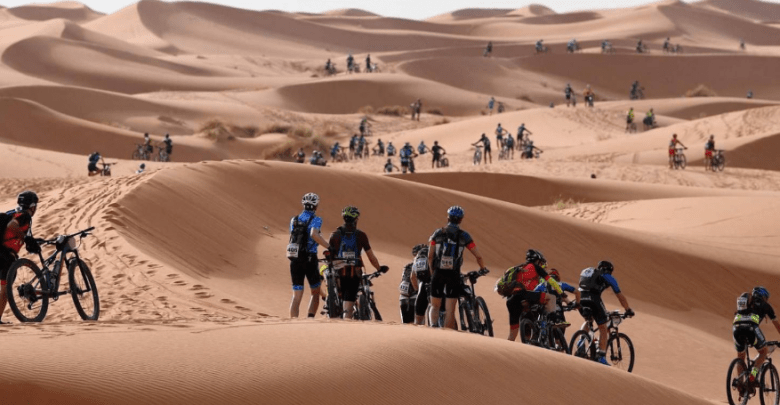 Fernando Civera, of 46 years, has died as a result of a arrest cardiac in the second stage of the Titan Desert, a Mountain Bike test in stages during 6 days in the Moroccan desert
Civera suffered a cardiac arrest in the 55 kilometer of the day, which consisted of a distance of 102 kilometers. The medical services and the medical helicopter could not revive him. It has been canceled today's stage that will be held in a neutralized way.
Civera, was from Zaragoza but was currently residing in Mexico. The athletes sHe felt indisposed in a stretch of dunes around noon, in a day that reached temperatures close to 38ºC with very strong gusts of wind.
The stage was particularly hard for the participants. One third of the participating 640 had not reached the goal when it was late in the afternoon.
Joan Porcar, CEO of RPM, and Manu Tajada, director of the race, have reported the news during the night's technical meeting.
The tragedy has convulsed the participants and the organizers, who have canceled the stage of tomorrow, the third of this edition of the event.
Porcar and Tajada lamented the loss while remembering that a fact like this had never occurred in the fourteen-year history of the desert race.
Today's stage will be played in neutralized mode. There will be no timing of the test. The participants will pedal during 65 kilometers, in the direction of Merzouga, where they will spend the day.
It is expected that the test will recover the pulse in the morning, which corresponds to the fourth stage.
"The organization wants to express to the family and friends their deepest condolences," said the organization. Fernando Civera's body has already been transferred to Errachidia