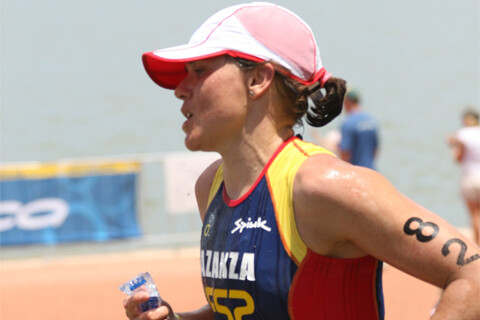 Thanks to the support of Jose Hidalgo, president of the Spanish Triathlon Federation and the entire Board of Directors that makes it up, we can say that today the Commission for Women and Sports is a reality.
Approved in October 2010, with Cristina Azanza, a working woman and elite triathlete at the head and as its president, with the unconditional collaboration that she receives from Alicia García, General Secretary of the Spanish Triathlon Federation (FETRI), Marisol Married, President of the International Triathlon Union (ITU) and member of the International Olympic Committee (IOC) and the entire team that forms it, we want to present you a place where you can propose new initiatives, ways of thinking and acting, with the aim of promoting the participation of women in sport, and more specifically, in our sport, triathlon
We are counting on you, our goal is that every day more women can enjoy triathlon and the benefits it brings, as well as involve the greatest number of us in all aspects of physical activity and sport in general.
Ana Burgos is an example of this, a member of the Women and Sports Commission, an elite triathlete, with several podiums at a national and international level, with the latest recognition by the Spanish Triathlon Federation, as the winner of the 2010 duathlon ranking. , is today a reference for a working woman with a sports career of more than 30 years. After a transition season, this year her goal is to achieve Olympic qualification to be able to represent Spain at the London 2012 Olympic Games. An example of a fighting woman.
Source: www.triatlon.org