Calella hosts a massive edition with the IRONMAN and IRONMAN 70.3 Barcelona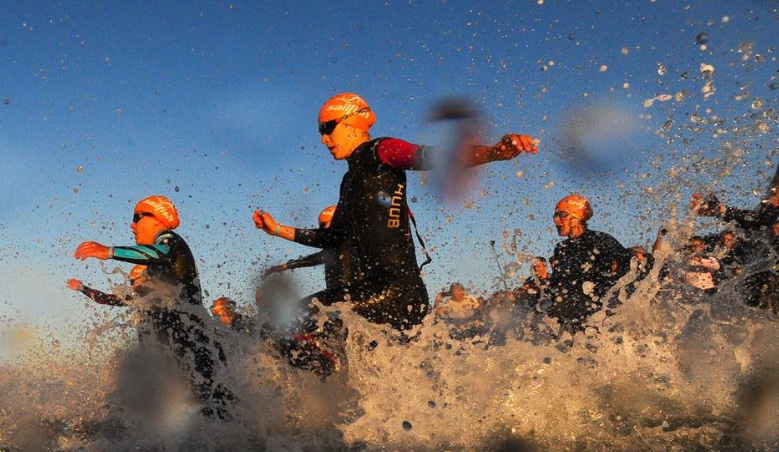 This coming Sunday, October 2, a new edition of the IRONMAN and IRONMAN 70.3 Barcelona with the participation of thousands of triathletes.
Both tests are part of the Middle and Long Distance Triathlon Ranking of the Spanish Triathlon Federation and will be held on the same day.
there will only be age group tests and no professionals will participate in this edition.
Sold out with 90% international presence
For all this, it is not surprising that it has been more than six months since the bibs for the full race have been sold out.
The international echo that this marked date has has resulted in 90% foreign participation, with athletes from 85 different nationalities among which 23% of registrants from the United Kingdom stand out.
The participation of athletes from clubs has also increased, which in 2021 meant 16% of participation and this year they become 30%.
Female participation, on the other hand, remains stable between 12% and 13%, the same as in past editions.
It is also worth noting the increase in French participants (which already exceed 7%), from Ireland and Germany (with 5% more respectively) and, finally, from the United States (with a 4,5% participation).
Climate and route, the two great incentives
Another feature that makes this test so attractive is the weather.
Although it is already celebrated in autumn, the Mediterranean coast is known for the good weather conditions that usually occur at this time, when the warm and sunny days last until well into October.
All this without forgetting the spectacular tour, that at no time strays from the first coastline.
The swim will take place on the Calella beach itself, while the bike turns south to reach the town of Montgat and then return to its starting point.
Finally, the circuit on foot, also circular, will pass through the towns of Pineda de Mar and Santa Susanna.
All the routes stand out for having very little unevenness and a low technical difficulty, ideal to start in IRONMAN courses or, alternatively, have the possibility of breaking a new personal record in a test where times of less than 8 hours are often recorded.
An unbeatable way to end the season and fight for the 55 qualifying places available for the IRONMAN World Championship in Hawaii.