The Ibiza Multisport World Cup wants the gold medal in sustainability
The goal is to get the gold certificate of "World Triathlon"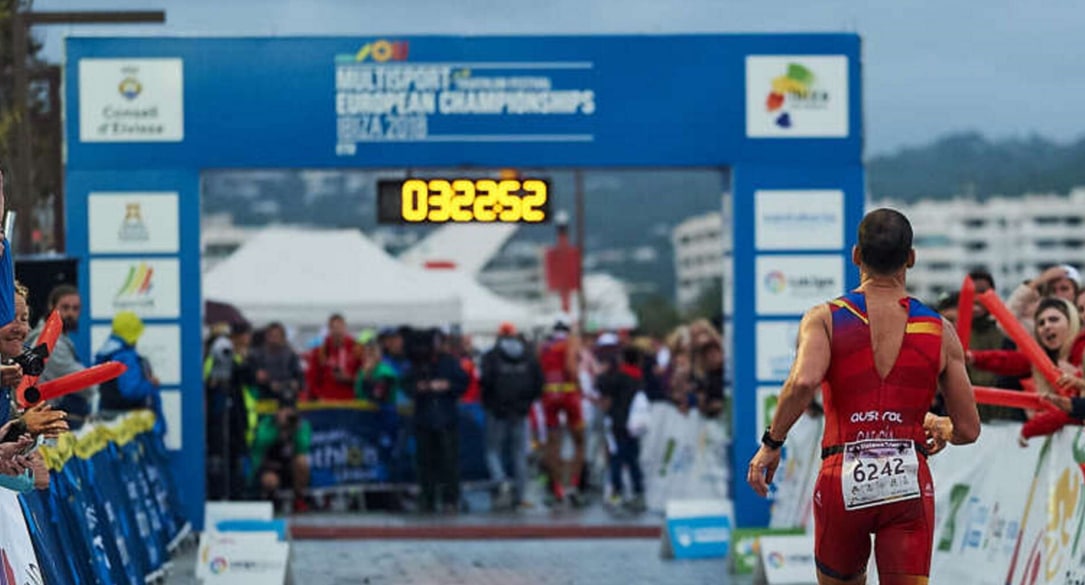 2023 begins and as the first New Year's resolution, the Ibiza Multisport World Championship will definitely bet on sustainability.
To do this, it will have the clear objective of becoming one of the most sustainable sporting events and also aspire to gold certificate of sustainability of "World Triathlon".
For this, one of the most important pillars is to go to the Residue 0 in the Races.
Whenever possible, the Ibiza Multisport World Cup will use reusable products at the aid stations and at the finish line and it will offer water refilling fountains to replace the usual single-use cardboard cups or plastic bottles.
This action, which until now has not been carried out in other events, will not only encourage us to reduce our environmental footprint, but will also help to integrate models based on the circular economy, as required by European directives and the Law 8/2019, of February 19, on waste and contaminated soil in the Balearic Islands.
This Balearic legislation is currently one of the most pioneering legal frameworks in Europe and forces sporting events to eliminate disposable products and offer unpackaged water.
Another fundamental pillar of the sustainability strategy will be the impact evaluation.
Se assess the environmental impact and carbon footprint with the objective of identifying areas where work can and should be done to reduce or eliminate the impact, and when this is not possible, to determine how it can be compensated at the local level.
But the Multisport World Championship will not be a sustainable event without the collaboration of all its agents.
Therefore the World Cup will carry out an awareness exercise before and during the event on sustainability practices for athletes, companions, Staff and volunteers.
It will also bet that the suppliers are local or as close as possible, as well as local, organic or fair trade products will be selected and new partners and sponsors will be invited who can work hand in hand with the championship to obtain the gold certificate of "World Triathlon", all of them with a sustainable purpose or that are positioning themselves in sustainability.
The Ibiza Multisport World Championship will be a sporting event that will bring value, health and wealth not only economically, but also socially and environmentally. And all in a unique and paradisiacal place like Ibiza.