Triathlon News
Richard Murray and Gwen Jorgensen meet the forecasts and win the Island House Triathlon.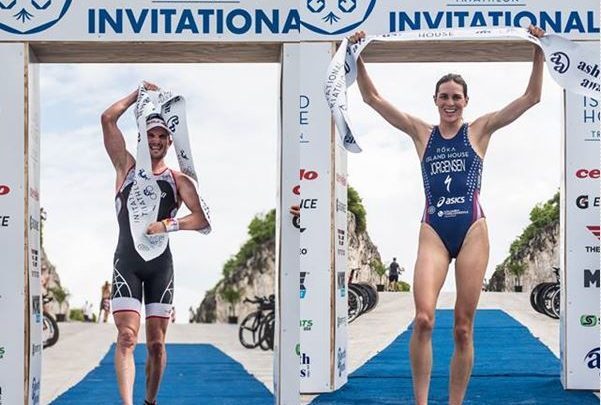 Yesterday the last stage of this exclusive triathlon was played where only the 10 best men and the 10 best women in each of the categories have competed.
Today's competition consisted of a sprint triathlon as a chase as in other sports such as biathlon. In the men's race Richard Murray was the first to take the exit, 1'05 "from it towards the American Cam Dye, 13" from this the New Zealander Terenzo Bozzone, 51 "from Bozzone the Australian Aaron Royle and so on the other 6 triateltas. Murray took over the lead and took the win with an overall time of 3:35:35, second was Cam Dye who cut time for the South African, but not enough to endanger the victory. Dye stopped the stopwatch at 3:36:04 and third was Royle with 3:38:19 who could with Bozzone for only 6 ».
In the women's race the Olympic champion Gwen Jorgensen she was the first to take the exit, 45 "behind her was done by the British Holly Lawrence and 10" after Flora Duffy. Duffy made a great comeback, passed Lawrence and stayed very close to Jorgensen who took the victory with a global time of 3:55:01, second was the Bermudan Duffy with 3:55:19 and third the British Lawrence with 3:56:17. The podium of the women's category is the most prestigious of all the podiums that have been in triathlon in 2016: the Olympic champion, the world champion and the IM 70.3 world champion.
Photos: Facebook Island House