Triathlon News
Sport2help is born a solidarity platform through sports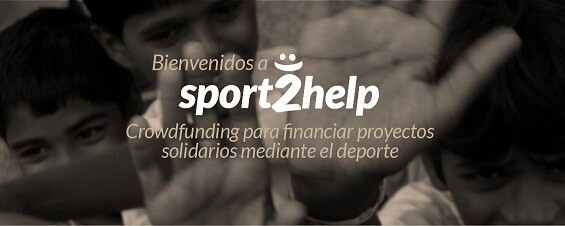 Crowdfunding to finance solidarity projects through sport
Sport2help it's a platform crowdfunding (microdonations of a minimum of 2 euros) to finance solidarity projects through sports. A project that unites technology, sports and solidarity and that starting today will be online. Sport2help born with the aim of help non-profit entities to achieve financing.
Who are the protagonists of Sport2help?
The platform has three main characters, and we differentiate them into three colors: Sporters, that Helpers and Causes.
The Sporters we will always identify them with the blue color. Are all those users who decide to set a sporting challenge and do so for a cause of solidarity.
The Helpers we recognize them with the color pink. They are all people who like to help. Users who want to make micro-donations and encourage all Sporters of the portal.
And finally, the Causes, represented graphically with the color brown. They will be 10 projects, of 10 entities, that will be available to all Sporters. Projects that encompass different areas of social action. The first 10 Causes Intermón Oxfam, Laureus Foundation, Alex Foundation, Smiles of Bombay, Pallapupas. Clowns of hospital, AFANOC, Fundació DiR, Itinerarium Foundation, Isidre Esteve Foundation and ARED Foundation.
A social solidarity network
Sport2help was born with the desire to be a social solidarity network. Each Sporter You will have your profile where you can explain in detail the challenges that are set and in which entity you want to help. In addition, you will have all the tools to spread your message on social networks. The Causes They will also have their space to explain the project. It will be a multimedia space where you can see the description of the project in video format and know at first hand how many Sporters they are running for their cause.
About Sport2help
Sport2help is a non-profit association created in Barcelona the month of June of 2012 by Demis Torres (Barcelona, ​​1981), Xavi Roca (Igualada, 1982) and Marc Morató (Terrassa, 1982). Three young entrepreneurs eager to start a social project that combines three of their great passions: sports, technology and solidarity.
You may also be interested in this