A new triathlon store concept is born: trimad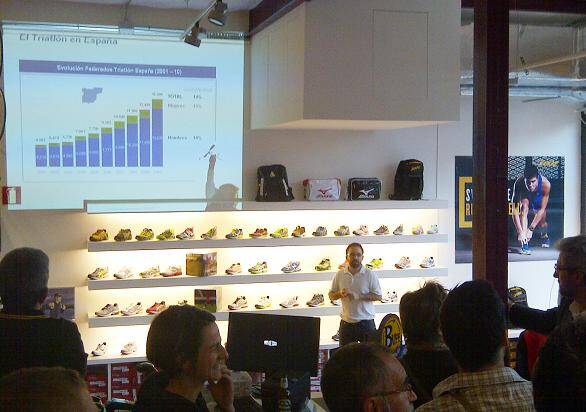 Yesterday March 28 at 19.00:XNUMX p.m. the presentation party of the new Triathlon store took place: TRIMAD, which Triathlon News attended.
Due to the boom that is taking place in this sport, in which new competitions, clubs, brands are emerging every day to serve all this demand, among them, we must highlight the initiative emerged by a group of friends and triathletes to give Shapes the new concept of Triathlon Store: TRIMAD.
A project that arises as an "open space" in Madrid to offer all the services that triathletes demand today and that combines, in a single space, together with Madrid Río and Casa de Campo, a triathlon and running store , Pilates / yoga room, sports massage / osteopathy room and sports club.
One can only classify as excellent the reception that this presentation had last night, which was attended by about 100 people, among which we had elite triathletes, coaches, competition organizers, representation of the Madrid Triathlon Federation as well as representatives of various brands and specialized media.
The store is located a few meters from the Casa de Campo, on the Paseo Marques de Monistrol, we invite you to visit or visit: www.trimad.es