Starting today you can swim in the indoor and outdoor pools without limit of one swimmer per street
The new regulations that allow it are already in force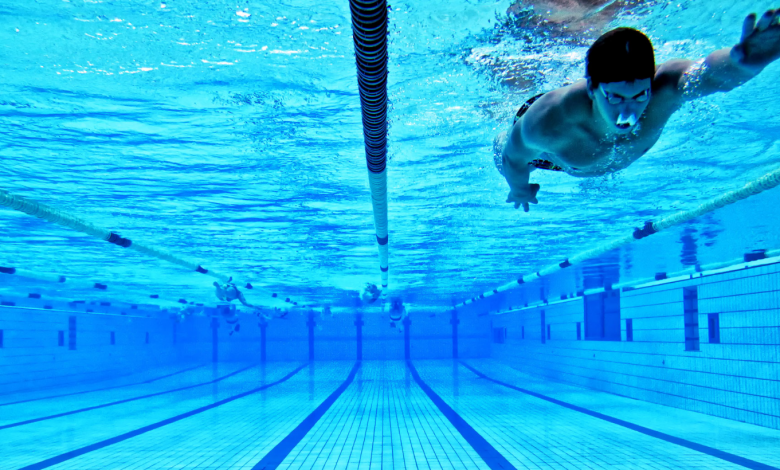 Last Saturday the Government has relaxed the conditions of use of swimming pools equaling them to those that exist in phase 2, as the Spanish Swimming Federation had claimed.
The Official State Gazette (BOE) includes this flexibility that affects various national restrictions established after the declaration of the state of alarm.
In Phase 1, swimming pools are allowed to open
In phase 1, the change is more relevant is that se allows the opening of swimming pools, but only sports practice, as professional swimmers had been demanding.
However, the 30% capacity limit, both regarding access, as well as during the practice itself and It will be by appointment.
The territories that follow in Phase 1 are Madrid, Barcelona, ​​part of Lleida and Castilla y León except El Bierzo
««4. Individual sports or those practices that can be carried out by a maximum of two people in the case of modalities thus practiced, may be allowed in the pools, always without physical contact the appropriate security and protection measures, and in any case the safety distance of two meters.
When the pool is divided by training lanes, an access and control system will be enabled that prevents the accumulation of people and that complies with the safety and health protection measures.
In any case, the limit of thirty percent of capacity for sports use in each pool will be respected, both in terms of access and during the practice itself. »»
The Spanish Swimming Federation gets your request
The Government thus attends to the reclamation made by the Spanish Swimming Federation , who complained that their athletes could not train in phase 1 while in other modalities it was allowed.
His request was supported by more than 110 clubs. Now, the opening of swimming pools is allowed from Monday (for sports use, not recreational) also in phase 1 under the same conditions as in phase 2.
This is the message of the Federation that has published in its Web page
«The message of the Spanish swimming has paid off and thanks to the sensitivity of the administrations, in Phases 1 and 2 the indoor and outdoor pools can open without limit of one swimmer per street for sports activity, always attending the percentage of the capacity allowed.
However, it should be remembered that the minimum security conditions and the medical-sanitary measures contained in the Basic Action Protocol for returning to training and restarting federated and professional competitions must be respected and fulfilled.. "
You can check in the following link the BOE