Nairo Quintana, positive for tramadol disqualified from the Tour de France
Traces of tramadol have been found in his blood samples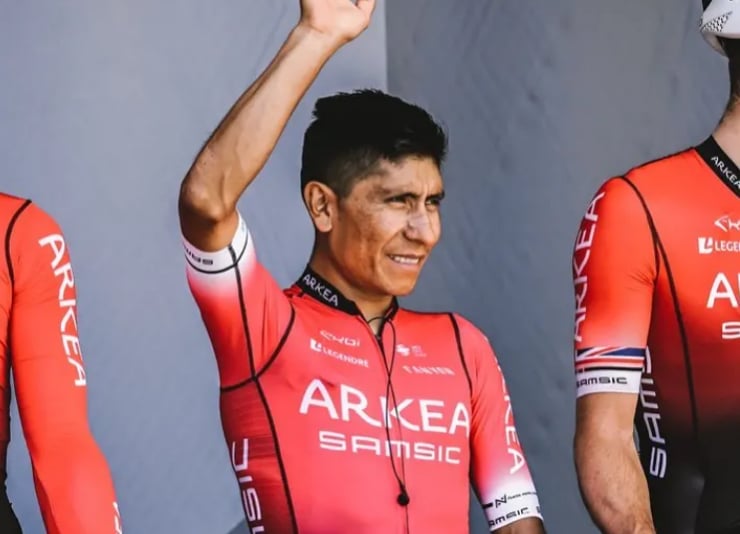 The scandal has returned to the Tour de Francia, where the organization has disqualified the Colombian cyclist Nairo Quintana for having found traces of tramadol in his blood samples.
EThe control where the substance was detected was carried out during the race, and now the UCI has announced that he has been disqualified from the race.
This is the release:
"Analysis of two dried blood samples provided by the cyclist on July 8 and 13 during the 2022 Tour de France revealed the presence of tramadol and its two main metabolites.
According to the UCI Medical Rules, the cyclist is disqualified from the 2022 Tour de France. This decision can be appealed before the Court of Arbitration for Sport (CAS) within the next 10 days.
During the 2022 Tour de France, a total of 120 dried blood samples were collected as part of the tramadol programme. Violations of the competing ban on the use of tramadol are offenses under the UCI Medical Rules.
They do not constitute anti-doping rule violations. Being a first offense, Nairo Alexander Quintana Rojas is not declared ineligible and therefore can participate in competitions".
It is not known if he will participate in LaVuelta
The Arkea team has not yet confirmed if it will be in La Vuelta a España.
The organization itself has commented "it's bad news, but whether or not it runs from Friday depends on the team."