Nan Oliveras 1:04:56 in the Barcelona half marathon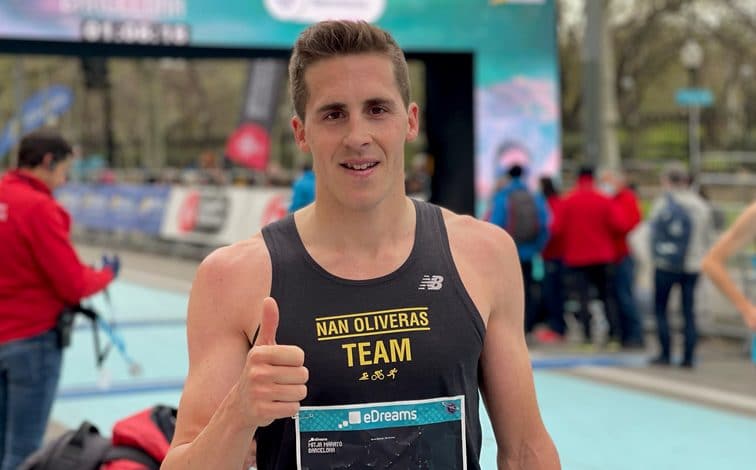 triathlete Nan Oliveras yesterday participated in the Barcelona half marathon, with a spectacular time, 1: 04: 56, which means running at an average of 3:03 min/km.
It ended in the 20th position and has been the second Spanish andin the competition.
The massive test that brought together more than 11.200 participants was won by the Ethiopian Haftu Teklu with a time of 59:06, achieving his second consecutive victory.
In the female category the victory was for Margaret Kipkemboi, who debuted in the distance with a time of 1:05:26, the second best of the Barcelona test.
The first Spaniards were Alejandro Rodriguez Pritchard, 11th with her personal best 1:01:01 hours and in the female category Christina Silva, 13th with 1:14:48 hours.
Classifications
Male Category
Haftu Teklu (Ethiopia) 59:06
Chala Regasa (Ethiopia) 59:10
Elvis Cheboi (Kenya) 59:15
Women Category
Margaret Kipkemboi (Kenya) 1h05:26
Gete Alemayehu (Ethiopia) 1:06:37
Asnakech Awoke (Ethiopia) 1h09:34