Narón hosts the Galician Triathlon Gala this afternoon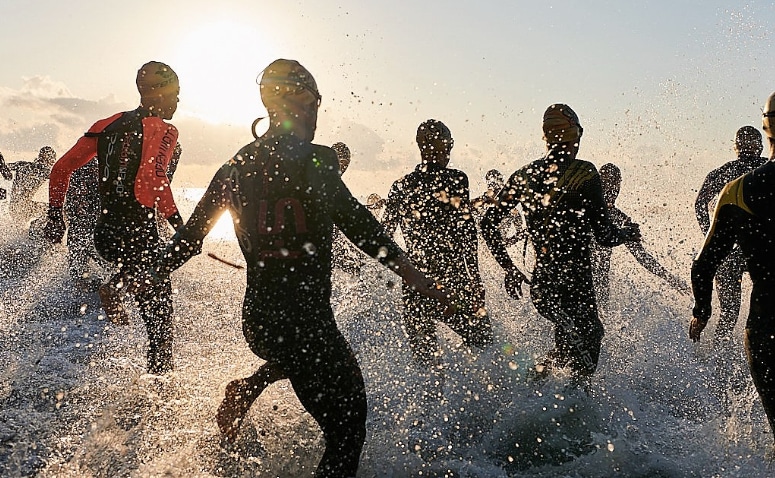 The auditorium in the Plaza de Galicia, in the Town Hall of Narón, hosts the thirteenth edition of the Gala of the Galician Federation of Modern Triathlon and Pentathlon starting at five in the afternoon. It is an act in which tribute will be paid to the best athletes of these sports modalities in the past year 2011.
It is expected that the triathlete from Ferrol, Javier Gómez Noya, will attend this celebration, who starts as the great favorite to be awarded as the best elite triathlete of last season, as well as Iván Raña or Pilar Hidalgo, who are expected to be awarded for his sporting career. Among the winners will also be the components of the Cidade Fluvial de Lugo, who are the current champions of the Super League, both in the male and female categories.
In total, more than fifty prizes will be distributed among triathletes and modern pentathlon competitors among the different categories, from juniors to veterans, male and female. In triathlon, Diana Cotón (Fluvial), Xiana Rendo (Independiente), Antonio Serrat (Mar de Vigo) and Ignacio Castro (Inforhouse). In the elite category, Javier Gómez Noya (Fluvial) and Iván Raña (Inforhouse) appear as candidates among the men, and Estefanía Domínguez (Fluvial) and Marta Jiménez (Fluvial) among the women.
In modern pentathlon, the most outstanding athletes will be Cristóbal Rodríguez (Cidade de Lugo) in elite and Aroa Freije (Cidade de Lugo), and Raúl Blanco (Cidade de Lugo) in promises.
Source: lavozdegalicia.es
The Cidade de Lugo, a historic, will be distinguished as the best club. There will also be recognitions for the Council of Pontevedra, Vilalba and Tomiño.
At the local level, the Ferrol Triathlon has won eight awards. Camila Alonso monopolizes several awards, as well as Fani Sande, Melina Alonso or Cali Formoso, the president. Brais Canosa from Naro will also be awarded.