Natureman: another way to understand the Triathlon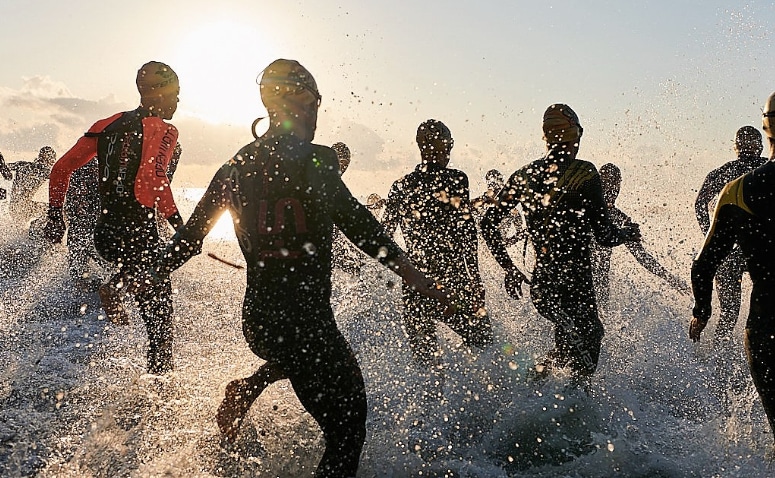 The European Long Distance calendar continues to grow... but the Natureman triathlon (1,9-90-21,1), which will take place on October 12 in the South of France, makes a difference due to its ecological dimension. A new way to enjoy triathlon from France.
The Natureman will be held on October 13 in Provence (South of France)
First edition of this 100% ecological race
Half Distance (1,9-90-21,1) with 1350 meters of positive slope on the bike
Finally, long-distance triathletes will be able to enjoy one of the most famous and protected natural areas in France: the Verdon. Located in the heart of Provence, the wild river that gives it its name and its surroundings will host this first edition of the Natureman triathlon. A real luxury in which the concept of "responsible event" extends to all aspects of the race, starting with its routes.
The routes, which will mainly surround the lake of Sainte Croix, will have as their central point the town of Les-Salles-sur-Verdon, on the water's edge. It will be the first time that these Provencal places will host a triathlon. The director of the test, Eric Amatteis, recalls that "this test has been possible thanks to the in-depth work with the local authorities and municipalities. Mutual trust resides in total respect for the environment, but also in stimulating the local economy".
During the test, the aid stations will be "bio" in their entirety, from gels to almond bars or bananas. As for the final supplies, the organization has relied on the region's producers to offer fruit juices, smoothies, beers and other artisan products. To limit the impact of event waste on the environment, all containers and glasses will obviously be recyclable.
Sylvain Sudrie, Alexandra Louison and François Chabaud, who have supported the initiative from the beginning, have been the first Elite triathletes to confirm their participation.
More information in : ww.triathlon-verdon.com
Source: bikezona.com