Is the mask necessary for sports?
No, but Fernando Simón recommends that it be carried in your pocket for when the 2-meter separation cannot be guaranteed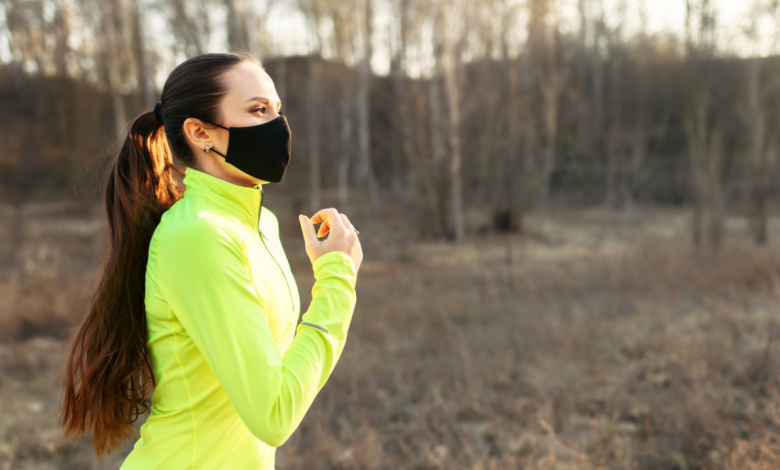 Today the BOE has published the Order SND / 422/2020, where the use of the masks is regulated within the alarm state.
This document explains that el use of the mask will be mandatory for people six years and older in outdoor spaces and in any closed space for public use or that is open to the public, provided that it is not possible to maintain an interpersonal safety distance of at least two meters.
In the norm, the exemption is specified by those who present respiratory distress , That this contraindicated for health or disability reasons or in situations like food and drink intake,
These are the exempt situations
a) People who have some type of respiratory difficulty that may be aggravated by the use of a mask.
b) People in whom the use of a mask is contraindicated for duly justified health reasons, or who, due to their disability or dependency, present behavioral alterations that make its use unviable.
c) Development of activities in which, by their very nature, the use of the mask is incompatible.
d) Cause of force majeure or need situation.
It was ambiguous in relation to sports practice
These exceptions did not refer to physical activity, so the text was ambiguous in this sense and left the standard to free interpretation of each one.
Well, we already have confirmation of the CSD and point out now that its use will not be necessary. They even discourage its application as it can negatively influence health.
The CSD authorizes going without it to do sports
Well, according to the confidential, we already have cCSD confirmation and now point out that its use will not be necessary. They even advise against its application as it can negatively influence health.
In this way, anyone who wants to go running, cycling or skating on public roads will be able to continue doing it as before, with a mask or not, but will not risk a fine for breach of the law.
"Use common sense and carry it in your pocket"
Fernando Simón, in the daily appearance, has specified about the use of the mask and sport, which it is not necessary to wear it, but it is in your pocket.
And when they stop by areas where the 2 meters of security cannot be guaranteedPut it on for the safety of others.
It is everyone's decision to install this security material.
Professional athletes, for example, had not been using these protections in their exercises, although many of them enjoy guarantees regarding distance when carrying out their work in closed and controlled rooms.
Avoiding slipstream is also key
"The most sensible thing is that people who do sports maintain an optimal distance from others," he said last Tuesday. Salvador Island, Minister of Health. So shall. The mask, an option, one more plus.