Nicholas Ward returns to the competition and will take part in two of the ICAN events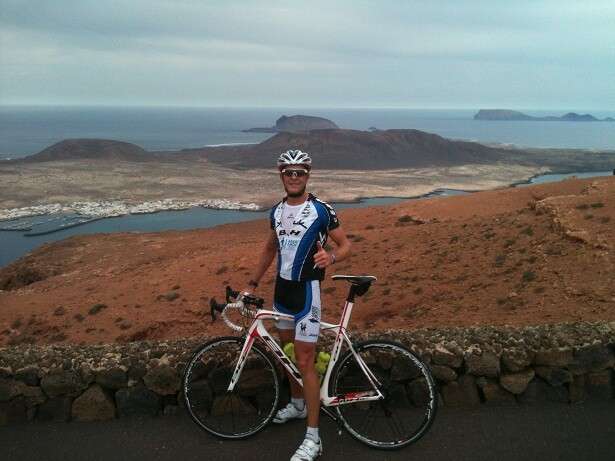 One of the triathletes with greater projection in the last years within the international scene returns to scene. After overcoming a series of physical problems of relative importance, Nicholas Ward returns to the first level competition and does so with an eye on several of the appointments ICAN of 2013.
For the time being, the British-Spanish has foreseen his presence inl ICAN Málaga of the next 7 of April, in what could be his first great test of the new season. Let's not forget that Nico was third in ICAN Marbella of the 2011 year, second only to Eneko LlanoAnd the British Nick Saunders
In addition, the triathlete also has a note in his agenda ICAN vallisoletana appointment of the next July 6, within a calendar whose main objectives are to be in the Long Distance World Championship, in Belfort the 1 in June, and the European Vichy Long, which will also be held in summer in the French Challenge Vichy.
He does not have the calendar of his closed season but he hopes to be with the British Elite team and repeat the experiences of 2010, where he finished eleventh, and 2011, in which he held the 13 position. "I face 2013 with more enthusiasm and strength than ever, after a year almost blank. I'm back with the desire to fight, to enjoy again and do what I'm better at: competing in Triathlon, "explains Ward himself.
The last test he took part in was in March of last year, specifically in the Abu Dhabi Triathlon, although problems in one foot prevented him from performing at a good level. Also a shoulder injury prevented him from repeating his presence at the ICAN Marbella last year, although he even took part in the activities organized the days before the competition.
The 2012 has not been a good year for this canary, who currently resides in Denmark but spends long periods in his preparation at the Hotel Sands Beach in Lanzarote. And it has had to undergo surgery twice, first to fix the torn ligaments of his shoulder and then to correct a problem of deviation in his jaw.
However, since last September he is already training with normality and with more enthusiasm if possible. And is that Nicholas Ward is still one of the best triathletes on the international scene, which we will have the honor and pleasure to see in action at the upcoming ICAN events.