Nicky Samuel beat the weather in Mooloolaba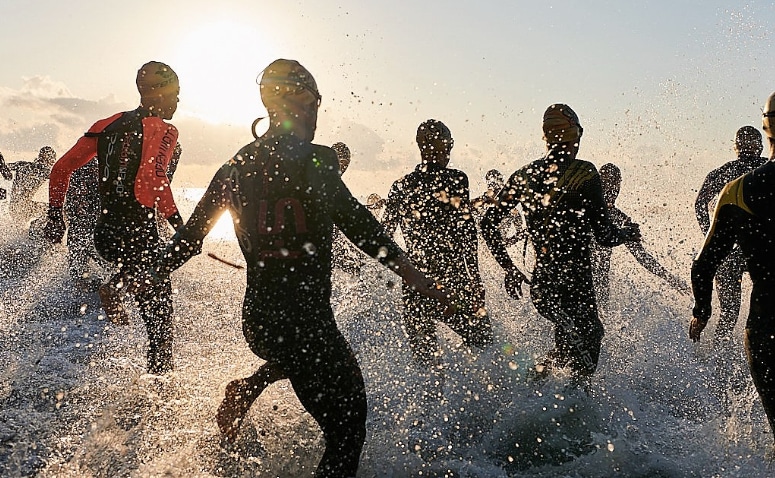 New Zealand's Nicky Samuels got her first win in the triathlon World Cup by beating the waves, the cold and the rain at the Mooloolaba circuit (Australia) and surpassing the two-time world champion, the Australian Emma Moffatt and Chilean Bárbara Riveros Díaz who was third.
The prevailing bad weather conditions were key in the development of the test. The waves of almost one meter punished all the participants and hindered their performance for the rest of the segments. These weather conditions were too hard for many triathletes who abandoned the cycling sector.
Samuels, who risked on the bike, got an advantage of more than a minute that he was later able to maintain in the test on foot.
Bárbara Riveros gave a lesson in strength and got third place on the podium despite being penalized for an irregularity in the transition from the bike to the race.
As for the Spanish, Maria Pujol was disqualified and Ana Burgos retired in the cycling sector.
| | | | | | | | | | | |
| --- | --- | --- | --- | --- | --- | --- | --- | --- | --- | --- |
| 1 | Nicky | Samuels | NZL | | 02:03:13 | 00:20:08 | 00:01:07 | 01:04:16 | 00:00:17 | 00:37:24 |
| 2 | Emma | Moffatt | AUS | | 02:03:34 | 00:20:03 | 00:01:12 | 01:06:20 | 00:00:17 | 00:35:40 |
| 3 | Barbara | Riveros Diaz | WHO WE | | 02:03:56 | 00:20:25 | 00:01:06 | 01:06:02 | 00:00:17 | 00:36:05 |
| 4 | Paula | Findlay | CAN | | 02:04:07 | 00:20:17 | 00:01:10 | 01:06:08 | 00:00:18 | 00:36:11 |
| 5 | Vendula | Frintova | CZE | | 02:04:07 | 00:20:37 | 00:01:09 | 01:06:37 | 00:00:17 | 00:35:25 |
| 6 | Daniela | Ryf | SUI | | 02:04:29 | 00:20:14 | 00:01:11 | 01:04:05 | 00:00:17 | 00:38:40 |
| 7 | Liz | Blatchford | GBR | | 02:04:39 | 00:20:05 | 00:01:14 | 01:06:16 | 00:00:17 | 00:36:46 |
| 8 | Sarah | Groff | USA | | 02:04:42 | 00:20:14 | 00:01:13 | 01:06:09 | 00:00:19 | 00:36:45 |
| 9 | Lauren | Campbell | CAN | | 02:04:58 | 00:20:38 | 00:01:10 | 01:06:37 | 00:00:16 | 00:36:14 |
| 10 | Kerry | Long | GBR | | 02:05:11 | 00:20:08 | 00:01:14 | 01:06:10 | 00:00:19 | 00:37:18 |