Nicola Spirig will be at the Challenge Peguera Mallorca
First PROS confirmed for the Challenge Peguera Mallorca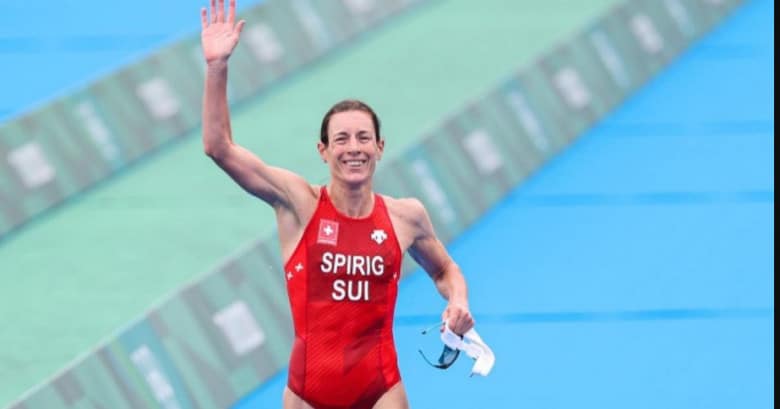 The best test of the Challenge Family franchise in 2019, the Challenge Peguera Mallorca, It is already announcing the professionals who will be in the test this coming October 16.
At the moment, one of the best triathletes in the world has confirmed their attendance Nicola Spirig and the Swiss Ruedi Wild third in 2019.
This is the provisional list of professionals who could be in the test among which stand out Frederick Funk, Lucy Hall, Patrick Nilson, Imogen Simmonds or Jodie Stimpsom among others.
View this post on Instagram
Male provisional list
| | |
| --- | --- |
| Last Name | First Name |
| Ditlev | Magnus |
| Funk | Frederik |
| Smith | Kyle |
| Carnation | Mauritius |
| DAVIS | THOMAS |
| Game | Ruedi |
| Chartier | Collin |
| Moreno Molins | Albert |
| Petersen | Mathias |
| Colucci | Reinaldo |
| Deckard | Robbie |
| Toldi | Fernando |
| Goesch | Henrik |
| Dutli | Fabian |
| Draper | Will |
| Wade | Sat |
| Hinrichs | Jesse |
| Thibault lopez | Pacome |
| Kokar | Lukas |
| Nilsson | Patrik |
| Messiah | Manoel |
| Hradil | Paul |
| Hoffmann | Jonas |
| wooldridge | Joel |
| Sperl | Maximilian |
| Leiss | Arne |
| Lehmann | In my opinion |
| Nadal clar | Joan |
| artigues | xesc |
| Pear | Mauro |
| Huckenstein | Simon |
| Nygaard | Nicklas |
| Haeberle | Scott |
| Dempsey | Ian |
| Pauger | Leon |
| Van hamme | Tim |
| pizza | Andrea |
| Henseleit | Simon |
| Pertl | Philip |
| Servais | Noah |
| Fridelance | Silvan |
| Deer | Willy |
| Matthys | Dries |
| Garcias font | Biel |
| Krelle | Timo |
| Emde | Nick |
| Arundel | "Joe" |
| Cologne | Yuri |
| Soler Buades | Guillem |
| Pevtsov | Rostislav |
Women's provisional list
| | |
| --- | --- |
| Last Name | First Name |
| Spirig | Nicola |
| Simmonds | Imogen |
| Stimpson | Jodie |
| Genet | Manon |
| Hall | Lucy |
| bernardi | marten |
| Fanoy | Leanne |
| Cummings | Chantal |
| Tondeur | Alexandra |
| berlinger | Lena |
| Baptist | Luisa |
| Grosvenor | Mileage |
| Schulz | Jenny |
| Santimaria | Margie |
| Schink | Lina kristin |
| Hengartner | Corina |
| Křivánková | Simona |
| Batt | Franziska |
| Monsted | Dina |
| Arlom | Hannah |
| Weller | Clear |
| Van tassel | Amy |
| Kolarova | Hana |
| God Forrest | Lena |
| Koivula | Venla |
| Byram | Lucy |
| Hauser | Julia |