There will be no 2023 edition of the La Rioja Triathlon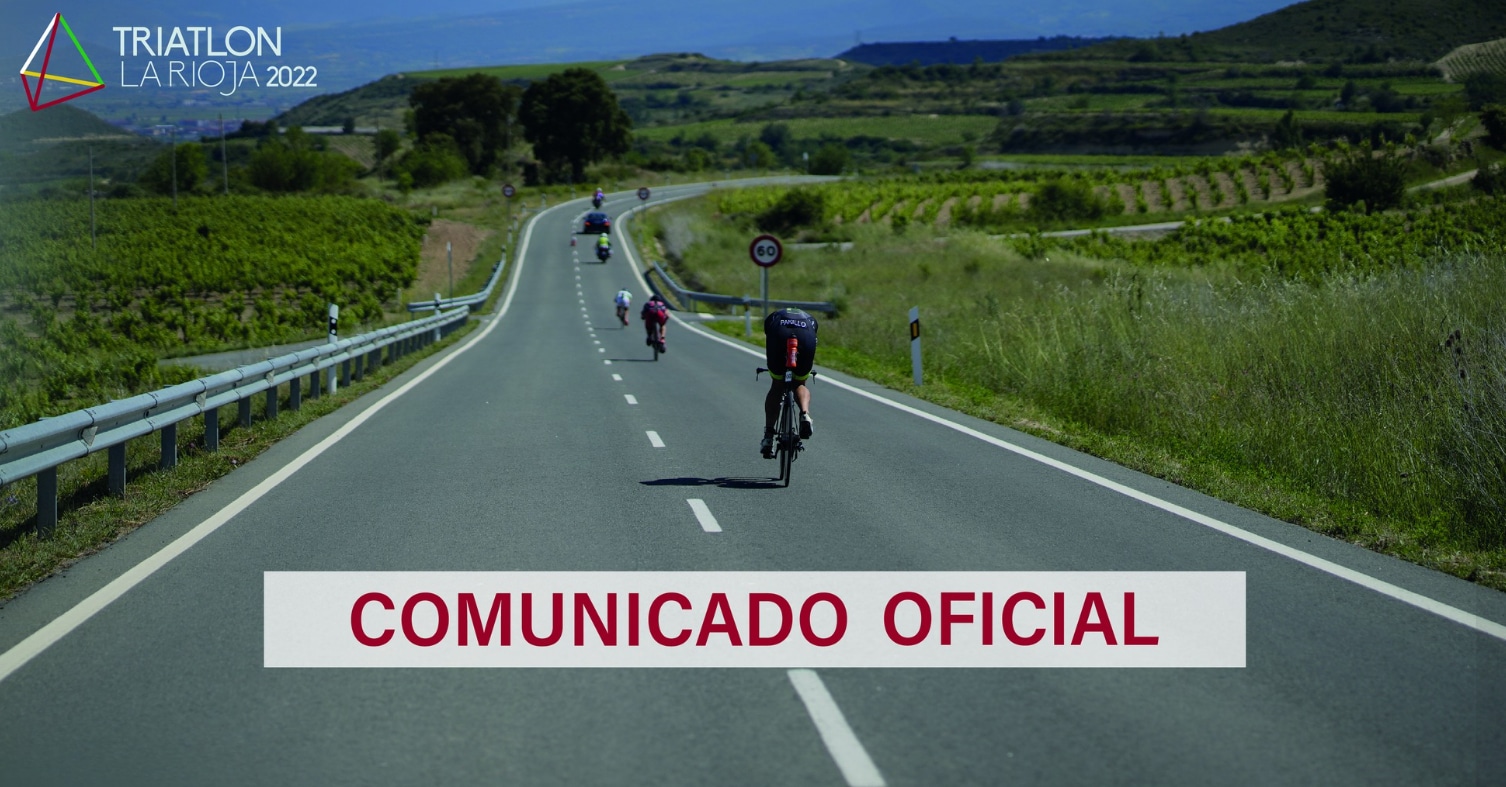 The organization has confirmed that the event will not be held in 2023. Rioja Triathlon.
The reasons are several such as the lack of support from institutions, commercials, economic difficulties and a tight competition schedule.
This is the statement that the organization itself has published on social networks:
"After a long period of reflection, the organizers of the LA RIOJA TRIATHLON announce that we are giving up holding the V edition in 2023.
After a year of great efforts in which inclement weather, with unpredictable heat waves, caused it to be postponed from June to September and then canceled due to the early harvest in many towns in La Rioja.
A very difficult year that has meant economic losses and that have resulted in the painful final decision, the impossibility of maintaining the conditions required by a Medium Distance triathlon.
There are multiple reasons that have made it impossible to carry out the #WineTri in 2023. From the economic difficulties to find the institutional and commercial support necessary to make the test viable; until the lack of a suitable date for the celebration of a Half since the calendar is saturated with other events of the same modality.
The objective was to get away from the last weekends of June but it has been impossible to find a perfect Saturday for the hundreds of trips generated annually by the La Rioja Triathlon.
In this way, the community of La Rioja is left without its Middle Distance Championship and many triathletes without one of their favorite triathlons since the routes were ideal, swimming in the Ebro, flying between vineyards with a very fast bike and a race at foot almost without unevenness.
But the Rioja Triatlon Club, the final owner of the event that it had been organizing together with Innevento, does not give it up for lost and hopes to recover it in the future as long as there is a firm commitment from all the agents involved in its development.
Better to celebrate the LA RIOJA TRIATHLON with guarantees and sufficient quality, than to do it in any way.
From these lines, we say goodbye deeply feeling the damage caused especially to the triathlete family that had trusted us year after year and the disappointment that we have been able to generate in our environment, but going ahead meant not being up to what La La deserves. Rioja and its triathlon.
In the same way, we thank all the people who have done their bit to make this dream possible since 2017, as well as the sponsors and institutions that have trusted #WineTri in its 4 editions.
We appreciate your support and understanding, then, now, and hopefully in the future. For us it is not a goodbye, but a see you later.
We are committed to reconsidering, giving it the necessary twists to make our dream of having a great triathlon event in La Rioja possible again.
See you soon, see you in other boxes,
#Winetri