Noya and the Hamburg World Cup "It doesn't seem like a fair World Cup to me; I still don't know if I'll go »
The decision will be made between today and tomorrow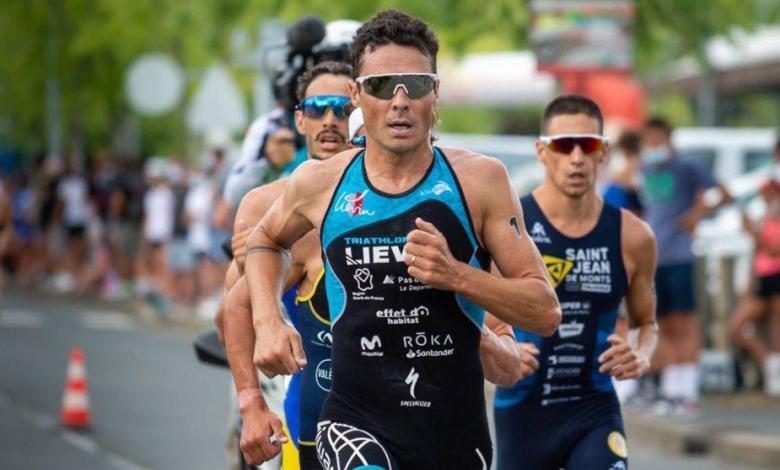 Yesterday we reported that the International Triathlon Federation (ITU) canceled the WTS of Montreal and Bermuda, leaving as the only test of the circuit that of Hamburg this next September 5.
For this reason and to be the the only test to be held in the year, the titles of world champions will be decided in a single event, which has not happened since 2008.
In the starting list, they appear inscribed Mario Mola, Fernando Alarza, Antonio Serrat and Roberto Sánchez Castejón, but highlights the absence of Javier Gómez Noya among those summoned.
In an interview that they have done in ABC, the Galician triathlete commented on his participation in the test
«I'm honestly not sure. I will have to decide between today and tomorrow, because I had not planned to go to that World Cup event. And it doesn't seem right to me either, what the ITU (International Triathlon Federation) has done.
I think it's good that there are races; But to have a World Cup you have to ensure that people can compete on equal terms. And, right now, there are countries that can't even travel to Hamburg. It doesn't seem fair to me.
"I am not sure yet what I am going to do, but as of today I am not registered, because I had not planned to run that test in Hamburg.
And now they do it at the World Cup and at a distance that is not the standard, which would be the Olympic (1.500 meters swimming, XNUMX kilometers by bike and ten more running), to do the World Cup in one day, it seems to me a bit of a thing strange"
We will have to wait for the Galician's decision.