Our experience in a Camper Roadsurfer – Road House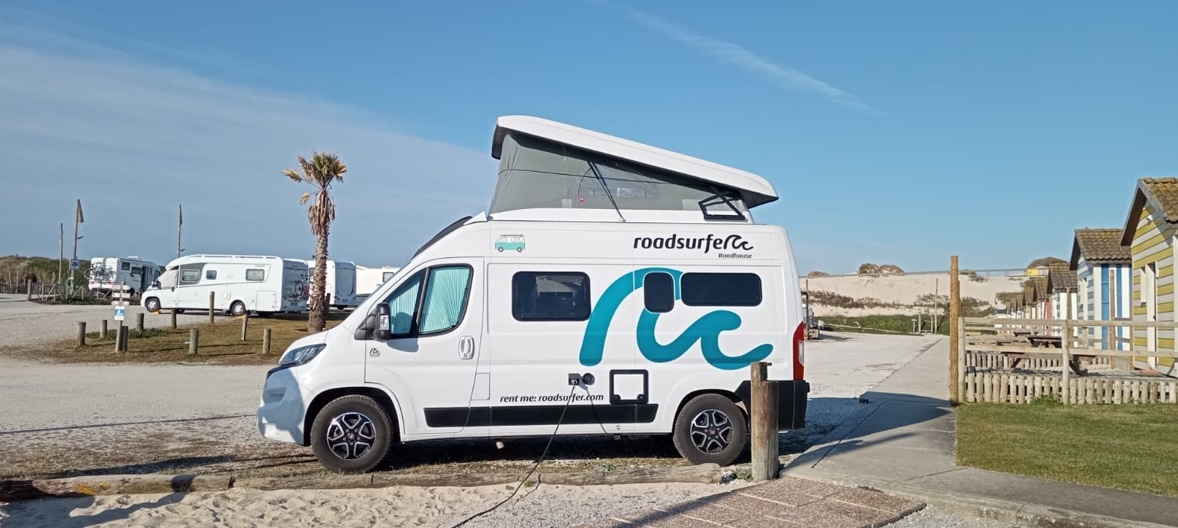 Traveling in a Camper is an incredible experience, but even more so if you are an athlete and like to enjoy new experiences.
These types of trips allow you explore new places comfortably and transport all the material you need for training or competition. (bicycle, wetsuits or surfboards, etc.)
From Triathlon News we have tested the model Road House de Road surfers and we want to tell you the main reasons and benefits that we have found when traveling in a Camper when you go to a competition.
TRAVEL WITH FLEXIBILITY
For us, one of the most important points is the "flexibility" that offers you to travel with this type of vehicle, since with it you can choose "your location" either to park or to sleep.
The Camper are camperized vans and They have all the comforts of a motorhome (bathroom, kitchen, stationary heating...) but with a smaller size that allows you to circulate and above all...Park! like a normal vehicle anywhere in the city.
---
Promotion: 5€0 discount with code: TRIATHLON50
---
This is a point in favor, since motorhomes cannot do it and you have to park in authorized areas for it.
Of course, for us this is the best option when traveling to a competition since you can "stay" wherever you want.
But be careful, as long as you do not extend an awning and/or place tables and chairs outside if it is not an area enabled for it.
ENJOY YOUR COMFORT
Another outstanding aspect of traveling in a Camper is its great comfort.
We have felt "at home", since these types of vehicles have memory foam mattresses They are very comfortable and help you rest.
If you travel in winter, you can also use your stationary heating. Our experience has been very positive since we have not noticed any difference in temperature with that of the home.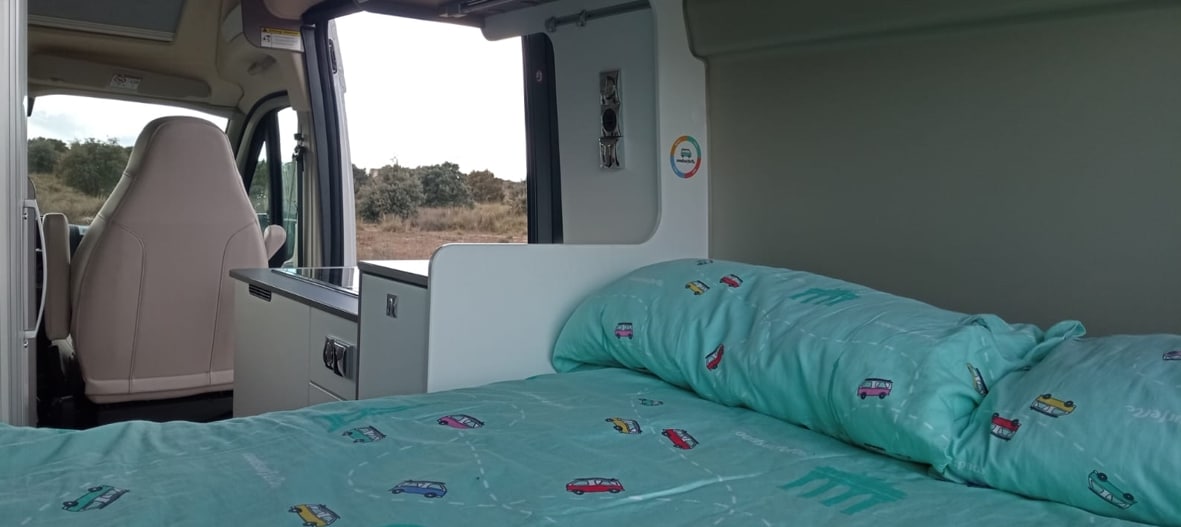 The heating works through 1 gas bottle located in the back of the van and which lasts approximately 2 weeks (it is usually included in the rental price).
If you travel in summer and you want to have air conditioning, you will have to keep the engine running, but having several windows with mosquito nets We believe that you can have a good ventilation when sleeping.
FOLLOW YOUR EATING ROUTINES
Thanks to its integrated kitchen, the sink for washing dishes and the refrigerator you can have everything at hand to cook and have fresh food and drinks. The model we tested has 4 places to sleep, travel and… eat!
Although it is true that the space to eat indoors is somewhat limited for 4 people, you also have the option of eating outdoors thanks to the outdoor table and two chairs that you will find in the trunk and that are included in the rental cost.
YOU WILL NEVER HAVE HAD A BATHROOM SO CLOSE
Always before a competition is what we miss the most, having a bathroom nearby. Well, with Roadsurfer you have it.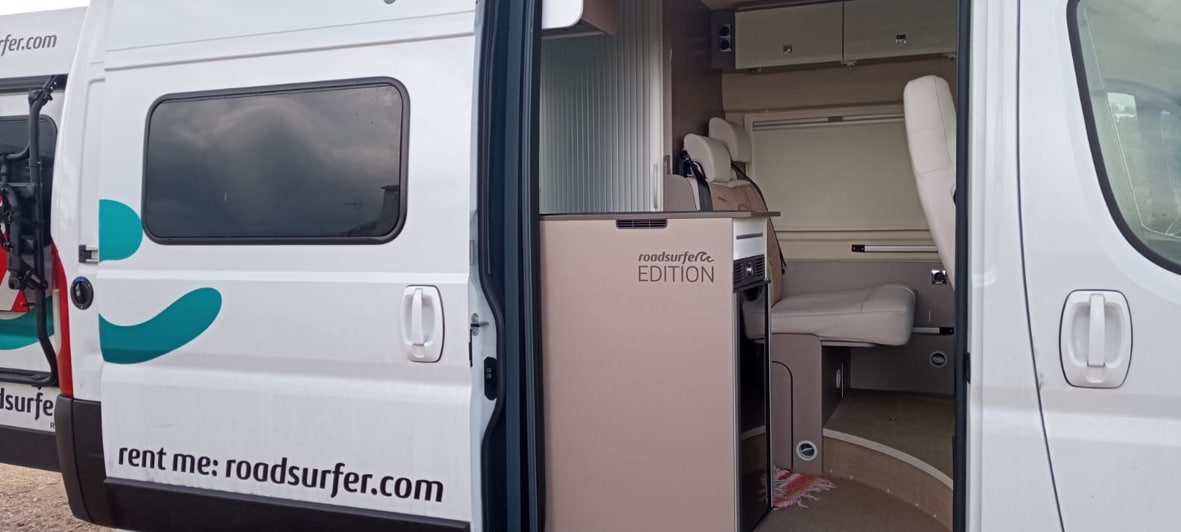 The model that we have tested, the Road House, It has a toilet, sink and shower. in practically a square meter.
Which is enough to be able to go to the bathroom if you need it before the test or take a shower after the competition.
FEEL CONNECTED
This model comes fully equipped so you can have all your electronic devices, it also has a large Touch GPS with which it is impossible to lose yourself (unless you turn it off because what you want is exactly that... lose yourself)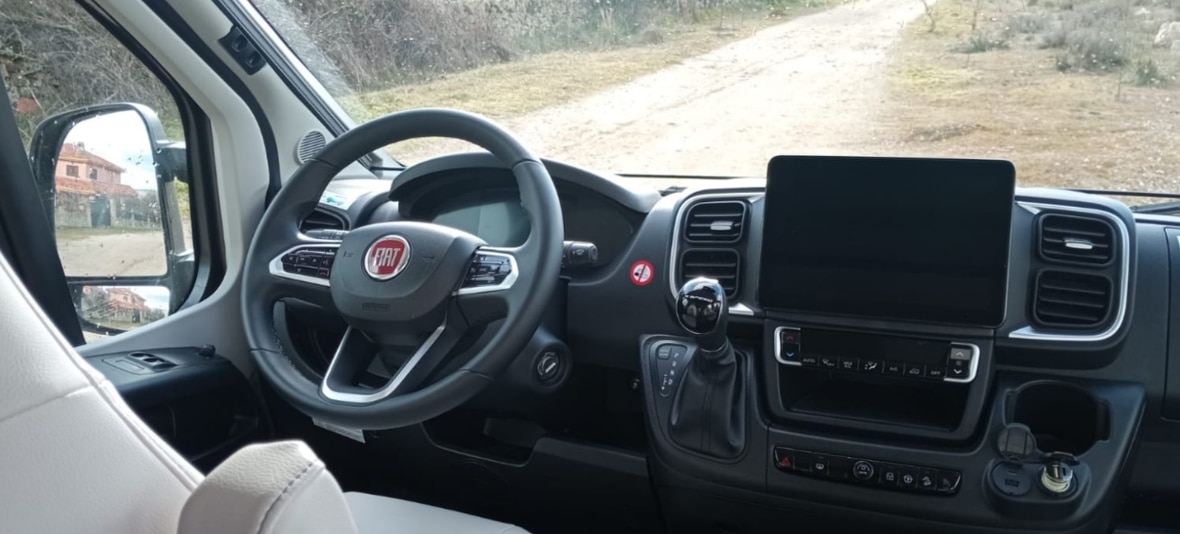 Camper Road House It has 2 batteries, one from the car and another independent that is charged while driving and allows power to the refrigerator, lights and USB ports of the car for practically 2 days.
One important thing to note is that if you need to connect the laptop to the 220 volt outlets will not work unless you have the van connected externally.
This is easy to find if you park in a campsite or in some motorhome areas as they can offer it to you as well.
KEEP EVERYTHING ORGANIZED
The Road House It has many closets where to place things, in addition to a big hole at the bottom from the rear bed.
In this space are the chairs and table to use outside as well as kitchen utensils but as there is enough space you can place everything you need.
On the other hand, if you go swimming and need to hang up your neoprene or some wet clothes after the competition, you can do it in a small hanger in the bathroom.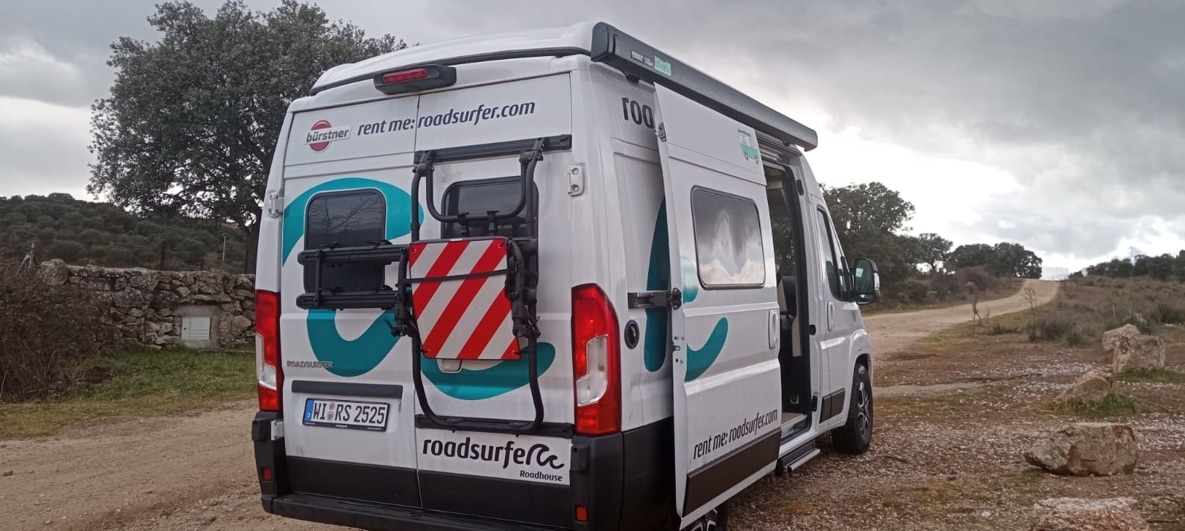 For the bike you can take it in the bicycle carrier, or if you don't want to leave it outside, you can also leave the wheels in the trunk and the frame as there is enough space.
IN CONCLUSION
Travel in a camper van like Roadsurfer's Road House offers great flexibility and comfort And if you are also an athlete, you love to travel and discover new places, you have to try the experience of a camper van!
Not only you can take all your training or competition material with you, but also gives you the flexibility to choose your own parking or sleeping location. And best of all, it's like have a house on wheels: with integrated kitchen, comfortable mattresses, stationary heating and even a complete bathroom!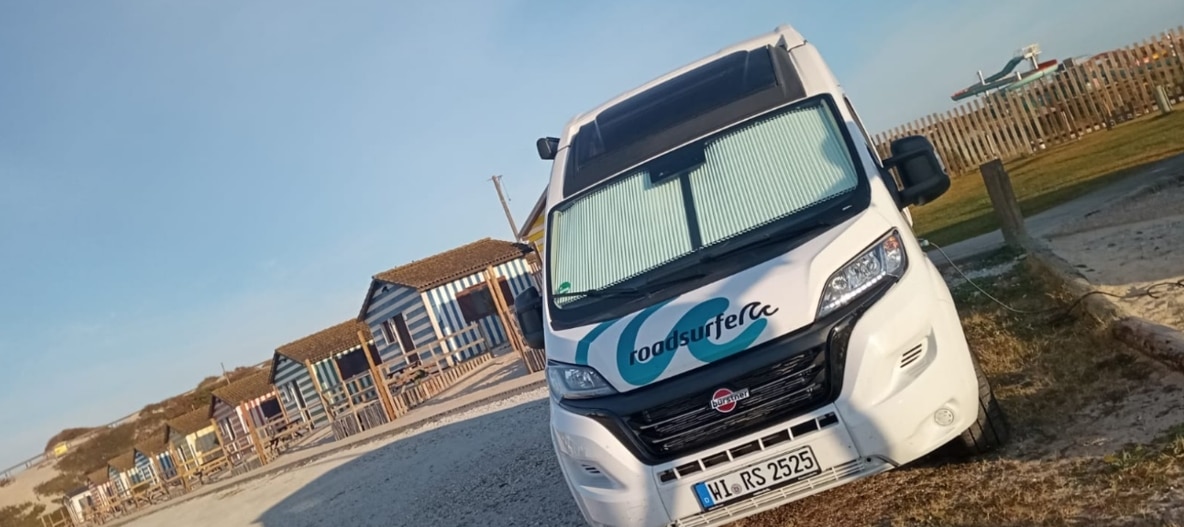 Ultimately, it is best option for those who want to stay where they want, follow their feeding and rest routines before or after the competition, and explore new places in a comfortable and flexible way.
But if you still have any questions, don't miss this video where they show it in detail:
And if you already have it clear, go to the website and reserve yours: