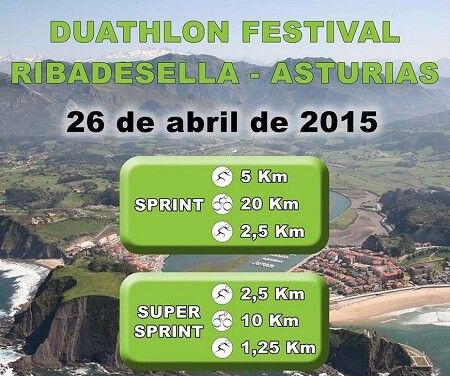 The test had to be postponed due to the storm that the peninsula suffered this weekend.
The new date chosen to celebrate the first edition of the Duathlon Festival Ribadesella It was the 26 Sunday of April.
This test offers duathletes the possibility of participating in two different distances sprint, where they will face 5 km of running, 20 km of cycling to finish with 2,5 km of running and on the other hand the super sprint, ideal distance to debut, where athletes will travel 2,5 km of race followed by 10 km of cycling to finish the race with 1,25 km of running.
The race on foot that will run entirely through the ride of this Asturian town, while the cycling circuit will be given 4 laps 5 km (2 in the distance supersprint) through the town of Terañes.
Once the test is finished, the organization will hold for all the participants the Espicha Duahlon Festival, a traditional Asturian espicha where you can taste the typical products of the area.
More information: http://www.triathlonfestival.es/duathlon