New team victory for Gómez Noya and the Brownlee in France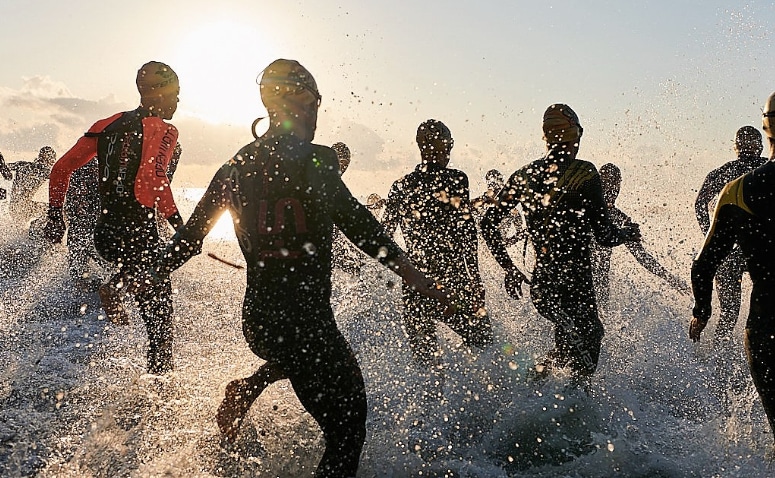 New victory for EC Satrouville in the French Club League, something to be expected considering that it is made up of Javier Gómez Noya and the Brownlee brothers. Although this time they have not captured the Top-3 individual since the Portuguese Joao Silva has sneaked between the British and the Spanish.
After the 750m of swimming a group of about 15 triathletes with 4 from Sartrouville was formed. Since they were in the majority, they threw their bikes to the limit to prevent other triathletes from joining. Not only did no one link, but several were picked up, including a colleague, the Hungarian Varga. At the 2nd transition, 7 arrived with a minute advantage, that is, they already had the victory assured since there was only one other team with 2 representatives -Sables Vendée- and another two with 1.
"In cycling only the three of us have thrown, the rest have not relieved. The two brothers have gone out on foot like crazy; with them the Portuguese Silva has gone. He ended up falling off the hook and I was about to catch him, but it was not that important either since we had the victory assured. Ahead the brothers have gone to the full, nothing to enter hand in hand like in Nice, it seemed that they were playing the Olympic gold. The older Alistair has beaten the younger Jonathan, as if wanting to put the house in order. I am not worried that they have left me since in Madrid there are 10km and their explosiveness loses importance. I have not rested for this race and also I have had diarrhea two days a week in which I have barely been able to eat".
"On Monday I will do light sessions of each sport and on Tuesday I will start the last maximum intensity weekly cycle for the Casa de Campo triathlon Saturday June 4"
Source: Gómez Noya Press