SIGMA looks to the future with its new ambassadors
The German firm, specialist in cycling accessories, reinforces its team of ambassadors.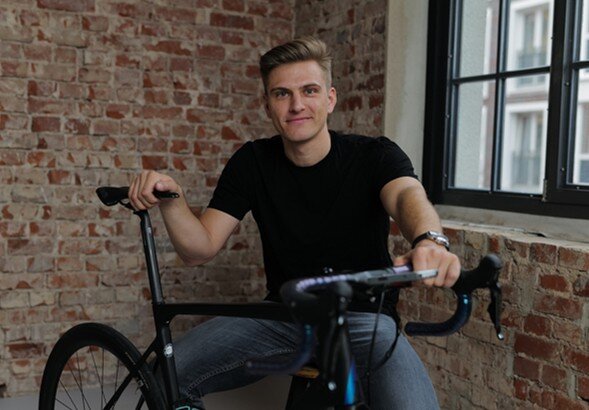 The German firm, specialist in cycling accessories, reinforces its team of ambassadors. A) Yes, Marcel Kittel joins Karl Platt, Anne Terpstra y Salim kipkemboi to guide the brand into the future.
Marcel Kittel, winner of 14 Tour de France stages, joins the SIGMA team of ambassadors. "We are excited to have Marcel Kittel with us.
His passion for cycling fits perfectly with what we do, "says Thomas Seifert, CEO of SIGMA.
"He represents all the things we love about cycling: freedom, safety, sustainability and the pleasure of cycling.
Marcel's personable and open personality makes him the perfect SIGMA ambassador and will allow us to reach an even wider segment of the public. "
"Cycling is the biggest hobby in the world"
His long professional cycling career - 19 Grand Tour stage victories and many successes in cycle races around the world - has earned Kittel a place at the heart of the entire cycling community. Kittel, born in the German region of Thuringia, ended his professional career in 2019.
But cycling is still an important part of his life. "Now that my career is over, cycling means more to me than just training on a road bike.
Cycling is the biggest hobby in the world. You're outdoors, you can spend time on your bike with friends or family, leaving your daily routine behind, "he says.
Over the next few years, he will support SIGMA with his cycling expertise and represent the brand in public.
"I want to work with SIGMA to motivate people to exercise more and enjoy cycling," says Kittel.
"I have spent half my life riding a bicycle in traffic, and in recent years it has given me the impression that things are getting more difficult for cyclists. That is why it is very important to address cycling safety. That is the fundamental issue that I want to address by joining SIGMA.
The former professional cyclist considers that good, reliable equipment is a fundamental part of cycling. "What I like about SIGMA is that it provides any cyclist with affordable but high-performance products for their daily use on the bike and in their workouts.
For me that is a very good basis for our collaboration to be a success, and I am looking forward to tackling many joint projects ".
Cyclists continue to take steps forward: Anne Terpstra
Anne Terpstra, the Dutch cross-country specialist, has been a SIGMA ambassador for six years. At 30, she competes with the GHOST Factory Racing Team and is one of the most successful mountain bikers in the world.
"I look forward to an even closer cooperation with SIGMA. In my daily routine and in my training, I benefit from their reliable products, and I fully support the values ​​that the brand represents.
That is important to me not only as an athlete, but also as a person. I am familiar with SIGMA products, and I recommend them to recreational athletes. They make it even easier to get on the bike and enjoy cycling and experience it as a break from the routine.
One more member of the SIGMA family: Karl Platt
Karl Platt has been a SIGMA brand ambassador for the past 14 years. The five-time Cape Epic winner has become a benchmark in mountain biking.
He lives with his family very close to the SIGMA headquarters in Germany and walks his favorite trails in the Palatinate Forest almost every day.
But that's not the only reason he has close ties to SIGMA: "For me, SIGMA means the original. It has shaped the cycle computer market for nearly 40 years. My first bike computer was a wired SIGMA speedometer that I used for many years, "says 42-year-old Platt. Platt has finished his professional career but is still active in cycling: he competes in Masters and can now devote even more time to cycling. collaborate with SIGMA.
"As a brand ambassador, I want to actively promote the SIGMA brand," says Platt, whose nickname in the cycling community is "King Karl." "I have practiced a lot of cycling in my life and I have many ideas on how we can improve cycling for professionals and amateurs.
I look forward to integrating those ideas into the new SIGMA products. "
Exceptional Talent: Salim Kipkemboi
The SIGMA team of ambassadors is completed by Salim Kipkemboi, 22. He has been in the German UCI Continental Bike Aid team for four years and has already accomplished a lot.
In 2018, he became the first Kenyan to win an international cycling race. "For me, cycling means absolute freedom, not just when you're riding the bike," says Kipkemboi.
«Professional cycling changed my life completely. I can travel the world, I can support my family and I can design my own future.
As a member of the Bike Aid Team, Kipkemboi enjoys the freedom to train and race professionally around the world. "It's great to be an ambassador for SIGMA. SIGMA represents the joy and freedom of cycling. This fits very well with me and with my story.
Kipkemboi will soon see the back room of SIGMA. In the coming months you will participate in a series of workshops at SIGMA headquarters that will familiarize you with the work processes there.