NutriSport renews its confidence in ICAN Triathlon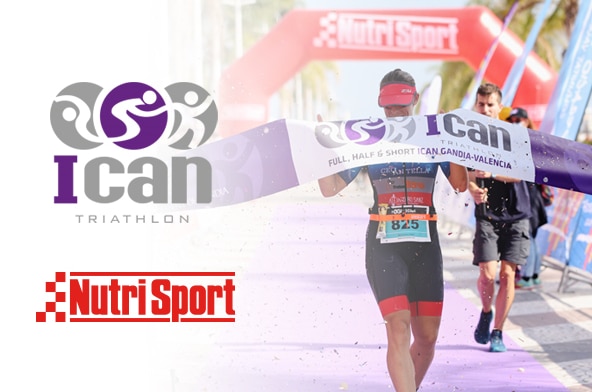 NutriSport renew your trust in ICAN Triathlon and bets again to be present in the long and medium distance competitions, which will be held in Alicante (April 3) and Gandia (15 of October).
As a reference brand in professional nutrition, NutriSport will offer triathletes a selection of products aimed at achieving greater performance and maintaining optimal levels during the demanding competition.
The refreshment stations They will once again have the following solid products: Sprint Gel and Fuel Gel gels and the HiGums Energy Bar and the Outdoor Energy Bar.
The isotonic Sport Drink will be added to cycling and running, and will also accompany triathletes in the Family Lounge of the competition.
The products will cover the aid stations for the Half and Aquabike distances in Alicante, as well as Full and Half in Gandia.
Parallel activities
In the case of Alicante, the Organization carries out parallel activities, in which the brand is present, such as the first reconnaissance filming of the cycling circuit with the Maigmó climb, which took place last December.
In this sense, next Saturday, February 19 at 9 a.m., a double time trial will take place with the participation of 50 people. The participants will receive the HiGUMS Energy Bar to test in an explosive test in which those registered will measure their maximum speed in the port.
ICAN Triathlon celebrates in the town of Gandia the 9th edition of the Full and 8th in the Half mode. While Alicante celebrates the 1st edition of Half and Aquabike.
Learn More https://www.icantriathlon.com/