Gómez Noya: His objective in the Olympic Games is to "go out for victory"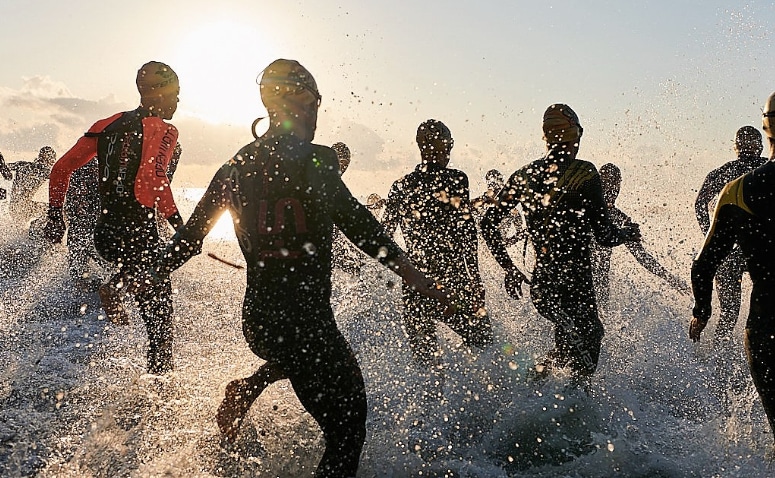 The Spanish triathlete Javier Gómez Noya assured that his objective in the London Olympic Games is to "go out for victory" since he is considered a "favorite" in the fight for the medals, although he warns that there are "many people" with options of win there, including the English Brownlee brothers "for running at home" and "for the level shown" in recent years.
"Winning the European Championship in Pontevedra is not an obsession but I really want to
"I consider myself one of the favorites because I see myself with the possibility of winning a medal although there are many people with a chance of winning at the Games," he warned. "The Brownlee brothers (Alistair and Jonathan, from England) for running at home and for the level they have shown in recent years are the two great favourites," he added.
Gomez Noya indicated that he does not know how he will "exactly be" in the first race of the season, on March 21 in Australia, although he clarified that the pre-season training -first in Fuerteventura and then the last three weeks in Punta Umbría ( Cádiz)- "they have gone well". Likewise, he stressed that his two "most important" events of the season will come in June (European Championship) and in September (final tests of the World Cup) so he must "go step by step", although he acknowledges that he "want to start competing."
"Winning the European Championship in Pontevedra is not an obsession but I really want to," he declared. "This time, being at home, in areas where I usually train, it will be much more special and it is also a one-day test in which we can get a lot of data in preparation for the London Olympic Games," he clarified.
On the other hand, he praised the Madrid triathlete Ana Burgos, who at forty years old will try to qualify for the 2012 Games. He highlighted that she is "an example" since she started in this sport and that she has done "great things at a national level " while pointing out that his challenge to compete in the next Olympics is "to take off his hat", an objective that he considers feasible taking into account the "capacity for work" and "the very high level" in which, according to Noya, he is still find the Madrid
"The problem with the Olympic Games, unlike other races, is that you have few opportunities in your life as an athlete. Until now I have had one and I am 27 years old. I finished fourth and perhaps it was not the position I expected but it did not turn out as expected, "he lamented. "Triathlon is a very strategic sport in which on the day of the competition you have to be perfect to perform well," he warned.
Finally, the Galician said that he is "very much" grateful for the awards he received for his great results in 2010, although he warned that these awards sometimes "deprive one of training" and "being calm." Despite this drawback, He was grateful that "a minority sport" such as triathlon is valued.
Source: www.marca.com