FETRI Job Offer: Technical Management Area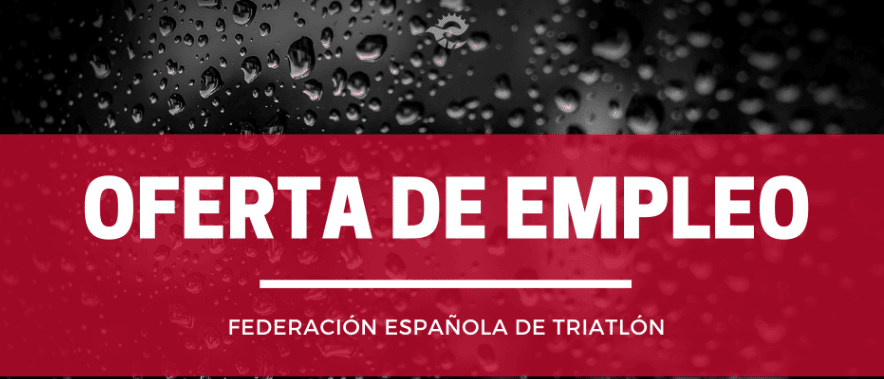 FETRI has launched a job offer for the CTD INFANTA CRISTINA or CAR MURCIA
It is a job in the Spanish Triathlon Federation, specifically in the technical management area, which will meet the following characteristics:
It is remembered that the I work at the CTD INFANTA CRISTINA or CAR MURCIA It is a face-to-face job, which provides lodging for the coach at the CAR de los Narejos facility.
MARKET STALL: Coach CTD INFANTA CRISTINA (MURCIA) or CAR MURCIA
TITLE: (Any of the following degrees)
Level III, Level II triathlon coach or Senior National Trainer
Graduate/ Graduate/ in CAFYD
TASKS TO PERFORM:
Direction of training CTD INFANTA CRISTINA
Control of the training of scholarship athletes.
Coordination of the CTD INFANTA CRISTINA with FETRI.
Coordination of concentrations
Travel assistance
ENGLISH:
SCHEDULE:
Hourly shift from Monday to Sunday, with the corresponding breaks
ACCOMMODATION AND MAINTENANCE CTD INFANTA CRISTINA
Availability for the technician
DRIVING LICENSE:
Send resumes, via email to direcciontecnica@triatlon.org until January 9, 2023 at 21:00 p.m.
The interviews will be carried out from January 10, 2023, after a call for resumes received and selected.